Everyone knows what a healthy diet is supposed to look like: balanced meals, whole foods and plenty of fruits and vegetables. However, it's not easy to eat well every single day. If you're working multiple jobs or have a packed schedule, you may not have time to cook healthy ingredients from scratch. How can you get vital nutrients if it's hard to find time to eat a meal, never mind prepare it? Here are several quick and low-effort ways to augment your diet with nutrients.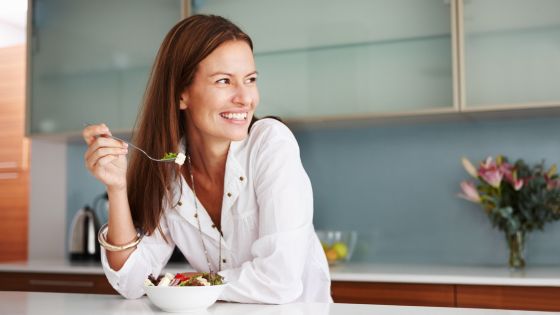 What Are 5 Low-Effort Ways To Add Nutrients to Your Diet?
Here are five tips and tricks to get more nutrients if you don't have time to cook from scratch or meal prep.
1. Add Smart Supplements
The easiest way to add nourishment to any diet is through supplements. Vitamin and mineral supplements can be an instant way to catch up if you're not eating as many fruits and vegetables as you'd like to throughout the day. Vitamins perform many important roles in the body, and you may not realize you're missing them at first. Taking an easy, convenient supplement can give you the peace of mind of knowing all of your bases are covered if you're struggling to fit nutritious meals into your busy schedule.
2. Embrace Frozen Vegetables
Savvy use of the frozen foods aisle can help you add fruits and vegetables to your diet in record time. According to a peer-reviewed article in the Journal of Food Composition and Analysis, frozen produce is just as nutritious as fresh.
Frozen vegetables make a healthy snack, or they can cut meal preparation time in half. Here are a few of the best fruit and vegetable options to buy frozen:
Peas
Butternut squash
Blueberries
Edamame
Broccoli
Vegetable mixes
With their reduced prep time, frozen vegetables can make a quick meal with the right additions. Try an instant rice or noodle pack, a fried egg and premade sauce for a ten-minute meal with nutritional value.
3. Use Premade Sauces
Premade sauce options at the grocery store can be hit and miss. It's tempting to think that since the best sauces come from your own kitchen, it's not worth it to buy sauces premade. However, there are gems in the sauce aisle that can make meal planning easier. Order a few teriyaki, stir fry, barbecue or seasoning sauce options online to save time and use your favorite to make fast, craveable meals.
4. Eat Healthier Takeout
If you have takeout in your weekly or biweekly meal rotation, try to add nutrients here as well. A smaller takeout entrée with a side of frozen vegetables saves money and adds nutrition in one step. You can also look around your area for takeout options that are healthier. For example, switch a heavy meal for takeout vegetable Pho to improve your weekly diet without any extra effort.
5. Try a Meal Prep Service
When working jobs with long hours, it's possible to have the finances to eat a balanced diet but lack the time to cook. If you're in this situation, check your local listings for all-in-one meal prep services. Unlike meal box subscriptions, these services don't require you to cook. Instead, someone prepares and portions meals for the week and delivers them to you with no hassle.
Meal prep can be a tricky skill to navigate, as many foods don't taste as good after a day or two in the fridge. Using a service is a huge advantage because all of their meals are tested for longevity. Generally, soups and sauce-heavy dishes hold up better than dishes without sauce or liquid. Protein-rich snacks such as oat bars and marinated boiled eggs are also an important part of any meal prep routine.
Legitimate obstacles can make nutrition difficult for people with busy lifestyles. Don't feel guilty if you struggle to include the recommended amount of fruits and vegetables in your diet. What may seem to others like shortcuts are actually valid and helpful ways to add nutrients to your diet.