When you are not having a good year, high internet bills can seem like too much to keep up with. You are often left with the option of having to forego an internet connection altogether and wait until it is a good time to be able to afford it again. But we are here to tell you that there are ways around it and you can still keep using your internet connection.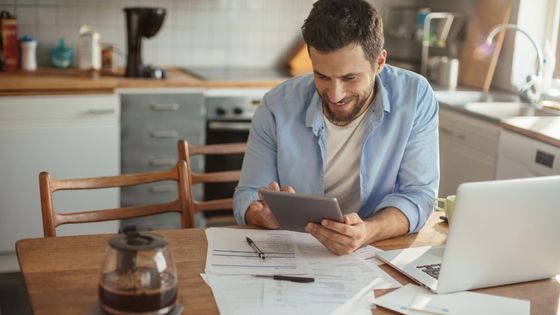 Internet for Low-Income Households
Did you know that, if found eligible, you can opt for an affordable internet connection such as wide open west? You receive up to $30 per month on your internet service from the federal government if you meet the following criteria;
Participating in Free and Reduced-Price School Lunch Program included at US Department of Agriculture community eligibility provision schools
If you are a participant in Supplemental Nutrition Assistance Program (SNAP), Medicaid, Lifeline, Supplemental Security Income (SSI), or Veterans Pension or Survivor Benefits.
Participants of Food Distribution Program on Indian Reservations, Bureau of Indian Affairs General Assistance, Tribal TANF, or Tribal Head Start (income based) and residing in qualifying Tribal lands.
Many major internet service providers in the US are participating in that program. If you are subscribed to Xfinity internet plans or those of any other participating provider, you can go for a low-income internet connection mandated by the federal government.
How to Save On Your Internet Bill
If you are still reading this, it is likely that you are paying more than what you can for an internet connection. An average internet speed should cost around $30-$60 per month, depending on the speed, but many internet services like yours charge $80-$100 per month for a home internet connection.
Find below some tips that you can follow so you can try lowering the monthly internet bill;
Skip the Bundle and Cut the Cord
Ask yourself, do you really need to be paying for TV channels? Depending on your location and the number of TV channels you want, the average cost for cable TV is over $100 per month.
Look at Netflix, Hulu, Amazon Prime Video, Sling TV, and other streaming services! They offer premium content that you normally watch on your TV. Do you like watching Friends? It's available on Netflix! Looking forward to the newest episodes of Fleishman Is In Trouble? Catch it on Hulu. And the prices of streaming services range from $6 to $15 per month.
Hence, cutting the cord and unbundling from the Internet plus TV package will save you plenty of bucks!
Reduce Internet Speed
Maybe you have a high-speed internet connection and a few devices in your home that don't really take up all the bandwidth. Because the kind of internet speed you have depends on the number of users at home and what they are using the internet for.
Older generations don't have a need for the same internet speed that the younger generations do. Also, a single internet user at home may not need a high-speed internet connection the same as a household of many devices. Even with little internet speed as 18 Mbps can work for online activities such as email, web browsing, streaming HD videos, etc. on one or two devices.
Hence, if there are not a lot of users in your home, then you can go for a low-internet speed plan.
Get Your Own Equipment
Your internet service provider gave you the equipment to set up the internet in your home. And they are charging you monthly for it and you will need to continue paying for it as long as you are subscribed to their internet.
You have another option. Most internet service providers allow you to buy a third-party router and modem, as long as they are compatible with their internet connection. You can find a good router for around $50, which is probably less than the $5-$10 you are charged by your ISP, but it's still cheaper since you are buying it.
Make sure that whatever third-party internet equipment you are going for is compatible with the kind of internet connection you have.
Switch to Mobile Hotspot
If you are only using the internet for minimal online activities such as checking emails, paying your bills, reading up on the news, and looking up things on Google, then you might be able to make do with just a mobile hotspot.
In case you don't know, a mobile hotspot is a small wireless network created through cellular data on your mobile phone. People who are always on the go often find mobile hotspots to be very useful.
Purchase a mobile plan that is enough to cater to your mobile phone uses and other devices that connect to the mobile hotspot.
Final Thoughts
Having an internet connection is definitely a luxury, although it should really be considered a basic need. However, the tips mentioned above should be able to help you deal with your skyrocketing internet bill.