The temporary IT staffing service has gained in demand in recent years. It is the best solution for developing a mobile application or implementing software in a shorter time frame for any business. Increasing IT staff in the US is the way to develop an effective IT product that will meet all the company's needs or to a proven experience of working with clients. Therefore, you must know the basics to follow what you need to hire an IT team to implement a digital product.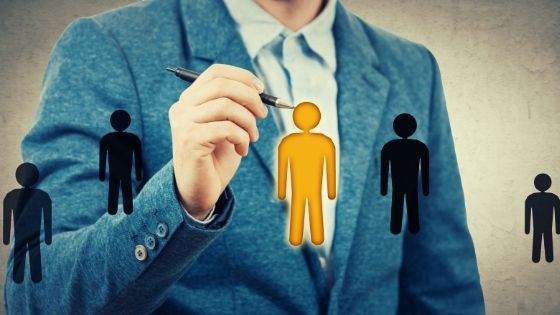 Increasing temporary staff is the use of external staff temporarily to increase the capacity of the enterprise. There are several scenarios in which a business takes advantage of an increase in its staff. Employees who are hired to develop applications must have specialized skills. But most of the companies face problems in hiring IT specialists. No doubt, temporary staffing has advantages over regular staff, but before discussing these benefits, we will highlight why you need an IT Recruiter.
Difficulties in finding IT personnel
You need an IT Recruiter because you face the following difficulties while finding IT personnel:
Lack of leading specialists
One of the main difficulties is the shortage of line developers who can write complex IT solutions quickly. While there are many junior-level specialists in the labor market, leading developers, as a rule, do not look for work themselves, they have to be "poached literally."
Qualification level assessment
The selection of IT specialists can be carried out by an employee who qualifies not lower than the applicant, whose working time is quite expensive. As a rule, recruiting specialists cannot conduct even an initial selection since many competencies and development tools are simply incomprehensible to them.
Personal qualities
The involvement of IT specialists in the corporate culture is hindered by the personal characteristics of the representatives of this specialization. Their own system of values and non-standard outlook on things often interferes with the normal interaction of IT specialists with employees of other departments and management.
Wrong definition of needs
Sometimes an employer cannot find a specialist of the required level and possessing the necessary competencies due to incorrect definition of priorities. He/she requires an excessive level of knowledge and skills and offers a rate that does not meet the expectations of a specialist of this level.
The advantages of temporary staff over regular staff
The costs of the payroll are reduced. There is no need to hire a permanent specialist on the staff. It is much more profitable to pay for an involved engineer's work after the fact, taking into account the volume of services provided. Also, funds are saved on social benefits, the burden on the personnel department and accounting are reduced.
The number of organizational activities is reduced. Temporary IT staff reduces the cost of personnel support for employees and the resolution of labor disputes.
The quality of the services provided is increasing. Employees who are hired on a lease basis have extensive experience, including experience in solving non-standard situations, and regularly improve their theoretical and practical knowledge. The client does not have to invest in their training or professional development. These tasks fall on the shoulders of the company that provides services under an outsourcing or outstaffing agreement.
The time for launching new projects is reduced. With a full-time IT service, the client is limited in human resources. This is challenging when a company plans to implement a new large-scale solution. Temporary employees can be involved in any number and based on the tasks that need to be solved.
The transparency of human resources management is increasing. The client receives a single entry point through which he controls the services provided' volume and quality – they are fixed in the contract. This approach simplifies the making of important management decisions. It allows you to respond to technical problems in the IT infrastructure quickly.
New opportunities appear for companies that provide services outside of offices and branches. Renting IT specialists eliminates the need to hire employees in the state where there is no need to open full-scale representative offices, but it is necessary to solve certain problems and maintain equipment – your own or client's.