The role of an HR can be complex and difficult to manage. Innovations and technologies have, however, brought significant changes to the industry. There have been some major developments in the industry in the past two years, owing to the pandemic. Technological reformations and innovations have helped human resource professionals to manage their tasks better.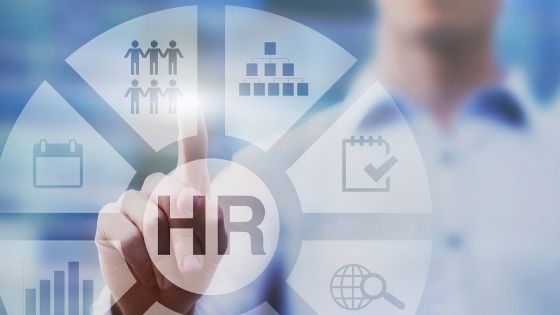 The HR department plays a significant role in understanding and coordinating with the workforce. If the human resource professionals are not equipped with the current trends, it is likely to impact the organization.
There are high chances that they may fall back and become less efficient. This is why it is necessary to keep an eye on the latest trends. Here, we will unfold some of the key trends that you can expect in 2022. Understand how you can leverage these trends to bring a change to your organization.
HR Trends to watch out in 2022
The HR industry has undergone various transformations, and here are some key trends that you must check closely in 2022.
1. Building collaborative teams
A survey revealed that more than 51% of people feel they are more productive when they are working remotely. It has been found that a large number of professionals want to continue with either a completely remote model or a hybrid model.
Giving employees the flexibility to work can enhance their productivity. However, it can even impact innovation and collaboration in the workplace. There are chances that all team members may not be involved in communication with their colleagues. Therefore, in 2022, we can expect human resource professionals to look after this issue.
The HRs need to plan more activities that will allow the professionals to collaborate and work together on different projects. The teams should have different activities and roles assigned to increase the collaborative approach. The HRs should ensure that the employees are developing this approach, regardless of where they are sitting.
2. HR's role in business transformation
Human resource professionals play a vital role and can assist in the transformation of the business. Developing the right leadership, retaining the right talent, and embracing positive work culture are some of the key tasks that HR performs. Focusing on these aspects can help any business grow and outpace the competition.
When the employees are happy and satisfied, their performance and productivity will increase. This will help a company achieve its objectives and lead to the betterment of an organization.
In addition to this, the management should involve HR professionals to underline the strategy and tactics for business contribution. Their contribution and viewpoint must be considered. After all, they are the key resource that is looking after the employees of the organization.
Transforming the talent strategy and improving the work culture can help transform and accelerate the growth of a business. We can say that human resource professionals play a key role here in implementing these changes as well as leading business transformation. HRs should coordinate with the employees and leaders to understand the goals and objectives.
They will be able to meet the business goals once they have a clear understanding of the goals. We can assume more HR professionals will be involved in the strategy and overall business goals related work.
3. HRs to become more tech-savvy
It is critical to look at the good side of the technology and adopt the same. There have been companies that have been alleged for misusing the technology in the past. For instance, Uber's facial recognition feature was alleged for discriminating against drivers. It is the responsibility of the HRs and the management to ensure that the technology is being utilized for the good.
50% of the hiring professionals even admit that technology is the top trend that is impacting their productivity and saving their time. AI and algorithms are already changing the way HRs operate their daily tasks. It automates their tasks and frees up their valuable time. It even allows HR professionals to focus more on other strategic and creative tasks.
In 2022 as well, we can expect HR professionals to focus more on these aspects and use tools powered by AI or VR. The growing adoption of AI makes the entire onboarding process and managing employees easier. Be it a small business or a big corporate; every business is trying to make use of technology and implement AI in their workforce.
Both AI technology and Virtual Reality can be valuable tools for hiring candidates and training employees. These technologies even allow the employees to have complete control of their work and coordinate effectively with other employees.
4. Managing different generations in the workplace
The younger generation today is more advanced and equipped with different technological tools. Generation Z is also joining the workforce industry and making its contribution. The human resource professionals and managers should keep in mind that they have different hopes and expectations.
As they start working in the industry, it is necessary for the professionals to provide them with a seamless experience. In addition, the working style and values of different generations will vary. Different generations will have different thought processes, that can even impact the company culture. Therefore, it is necessary for human resource professionals to look after different generations and cater to their demands.
It is necessary to understand their needs and demands before making any plan. Based on the requirements, the human resource team should start planning activities that can help in the successful collaboration of the different types of generations. They should be grouped to work on a specific assignment to increase their interaction and engagement.
5. A more diverse and inclusive workforce
It is not a new trend. But, every now and then companies have been accused of being biased and not inclusive. We can expect this culture to change with a more inclusive workforce in an organization.
With remote working, professionals are even recruiting candidates from different parts of the world, irrespective of their cultural background. Even the adoption of AI tools helps reduce this bias in screening the candidates. The AI-based software will only provide data of the candidates based on their skills and ability. It can be programmed to avoid discriminating the candidates, based on their religion, age, and gender.
The world is talking about an inclusive approach, and it is time that businesses follow the same. Build an inclusive workforce and recruit candidates depending on their talent or skills. The HRs should ensure that there is no discrimination or bias that the employees face.
6. Give impactful and meaningful rewards
The pandemic has completely transformed the way we operate. Big corporates have even given their employees the option to work from home for a lifetime. When employees used to operate on-site, the HRs used to plan different engagement activities and reward the employees with the best performance.
Even if the employees are working from a home environment, it is essential to acknowledge their contribution. The HR professionals should give them more thoughtful and impactful rewards. Survey has revealed that getting recognition for their work makes employees happy. More than 52% of employees said that employee discounts and perks help them stay motivated and happy.
It is, thereby, necessary to acknowledge the efforts of the employees and take steps to boost their morale. These small initiatives can motivate them and will keep them satisfied. The HRs should even guide their employees on how they can manage the work-life balance in a better manner.
Summing Up
The HR industry is ever-evolving, and one should be ready for instant changes. It is necessary for human resource professionals to find new ways of increasing productivity and enhancing work culture in the workforce. These are some of the ways we expect HR might look in the coming year. They may take different responsibilities, apart from managing and recruiting candidates. Keep these trends in mind and prepare your workforce for the future accordingly.