A recent study found that nearly 60% of the households in America have at least one board game. For most people, playing board games is something they do to have fun and avoid boredom. While most people are familiar with board game classics like Monopoly and Scrabble, many fail to realize just how many different games there are on the modern market.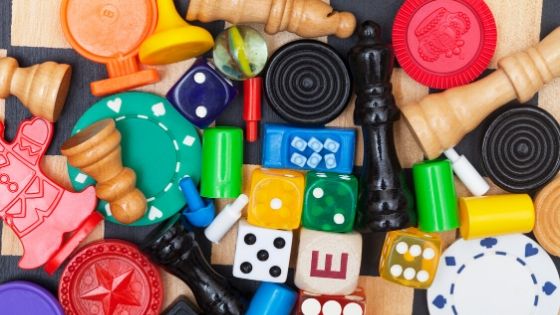 Each year, hundreds of new board games are released for mass consumption. If you are tired of sitting home with nothing to do, it may be time to try out some new board games. Here are some of the board games you should think about trying out in 2020. For example Catan is ruling the game world for a long while now and even you can easily avail Catan board game extensions in the market too. Apart from it may other games are also there to make you thrilled as listed below.
Dungeons and Dragons is a Classic Board Game
Are you looking for a board game that can provide hours of fun? If so, Dungeons and Dragons is a great option. For years, people have flocked to this game due to its customizable gameplay and the excitement it provides. In essence, this game allows you and a cast of friends to create a unique story. Each of the players will play a special role during this game.
Not only is this a great game for people who love the art of storytelling, it is also a great option for individuals who want to customize the look and feel of their gaming experience. There are tons of different themed Dungeons and Dragons game sets and pieces on the market. Whether you are looking for a specialized board or dice, you can find them. Be sure to check out the hex chest dice boxes at D20 Collective if you want to customize your Dungeons and Dragons experience.
Wingspan is a Fun and Educational Game
From the outset, a game about collecting bird eggs doesn't really sound like much fun. In actuality, the game known as Wingspan is a lot of fun. In this game, you and your friends will be tasked with finding various bird species. The game is built around the concept of engine-building, which means you get to upgrade to new pieces once you find a certain number of birds and eggs.
The Power of Pandemic Legacy
Do you love playing board games that use the co-op style of play? If you answered yes, then Pandemic is a must-have. In this game, you and your group will have to stop the spread of a disease. One of the best parts about this game is that there are a number of different outcomes.
This means that every decision that you and your team make can alter the end result of the game. The creators of this game created a story-mode that is designed to last up to a year. Throughout the progression of this game, you and your team will experience ups and downs as you try to find a cure for the pandemic. As of right now, Pandemic has a season 1 and 2. Recently, the creators of this game have announced that season 3 should be available by the end of 2020. This means now is the time to buy seasons 1 and 2 to see what this game has to offer.
A Great Way to Pass The Time
With all of the different board games like bobs your uncle on the market, you are sure to find something you enjoy. While you may have to buy a few different games before you find something you love, it will be worth the time and effort. Playing these new board games with groups of your friends is a great way to increase the enjoyment you experience. Hosting game nights can also help you build friendships and have fun at the same time.