Whether you're a diehard gamer or someone who's looking for a new hobby, you should seriously consider getting a PS5. If you need some friendly convincing, here are 7awesome reasons why.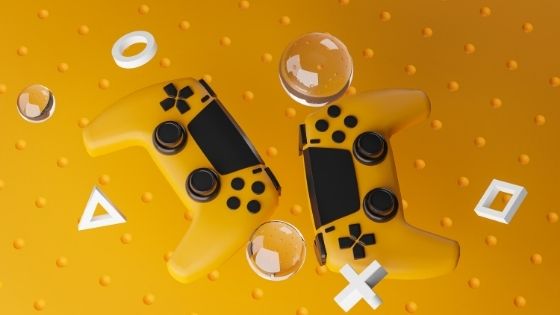 1. Freedom to Customize
Like most modern-day consoles, the PS5 allows users to get creative – especially when it comes to customization. Here are just some examples:
Controller Skins
PlayStation offers their own brand controller skins in different colors that you can buy.
Alternatively, you can buy controller grips from Lizard Skins. The controller grips are polymer-based and sweat-resistant, meaning they're better for overall gaming performance.
Faceplates
The PS5 and the PS5 digital are both white in color. However, you can now buy faceplates that you attach to the outer shell of your PlayStation. This is a great option if you aren't a fan of the default white and would like a different color instead, such as black or red.
2. PS Plus Free Games
When you purchase a PlayStation Plus subscription, you automatically gain access to tons of free games. On top of this, new games are added as freebies each month. Usually, these games are popular titles from years gone by.
So, if you're a fan of free games and don't want to pay expensive fees for new ones every year, you can get a PlayStation Plus subscription!
3. 3D Pulse Headset
The 3D Pulse headset was released at the same time of the PS5. It provides users with an atmospheric sound experience that makes you feel like you're actually in the game. Plus, it has a built-in microphone that allows you to talk to friends and other players without canceling out the in-game sound.
This is an absolute essential for all PS5 owners.
4. Exclusive Titles
The war between PlayStation and XBOX has been running for decades now. During this time, the two brands have competed with each other for exclusive titles – and it's fair to say PlayStation has come out on top.
For example, PlayStation (owned by Sony) offers the incredible 'The Last of Us' series, which is one of the most popular gaming series of all time.
5. The Option to Go Fully Digital
If you want a fully digital gaming experience with no disk drive at all, the PlayStation 5 Digital offers exactly this. Finally, you can wave bye-bye to physical disks and enjoy the convenience of downloading games from the PlayStation store online.
However, if you want the option to purchase physical disks, don't buy the digital version of the console!
6. Simple User Interface
The PS5 user interface is very minimalistic and simple. Navigating the menus feels like an arcade game, and you don't have to worry about any complicated settings or controls. Plus, it's now much easy to invite your friends to party chats and much more.
At the top of the PS5 user interface, you'll see that it's split into 'Games' and 'Media'. In the games tab, you'll have all your installed titles. In the media tab, they'll be YouTube, Twitch, and other apps for you to use.
7. Faster Game Installs
Lastly, game installs are now super-fast, especially compared to the PlayStation 4 and 3. This means you'll no longer have to worry about leaving your PlayStation running overnight to complete downloads and installs. Instead, you can have peace of mind knowing that everything will be installed within a couple of hours maximum.