It can be challenging to read or edit multiple PDF files one by one. If you do not manage your PDF files correctly, finding a specific file can take a long time.
That is why it is much easier to combine them into a single large document that you can easily access. In this way, you can sort all files in an organized manner.
What if you have many PDF files and want to merge them without being charged by a single penny?
Fortunately, you can combine unlimited PDF files these days!
Due to its multiple applications in education, business, and other areas, merging PDF files is becoming popular worldwide.
What are the benefits of combining PDF?
Consider the situation: You are at work and need to exchange documents with your team members. Will it be easier for you to share so many separate files with them?
Absolutely not!
If you do so, you will lose track of many things.
On the contrary, it's easier to join all the PDF files into a single paper.
Imagine a university student working on a group assignment with your classmates. Every single group member will complete their work in a separate PDF file.
How will you submit that assignment to your mentor?
Indeed, you will merge all those documents using a reliable PDF combiner before submitting them. In addition, benefitting a trustworthy online PDF combiner is useful for business projects.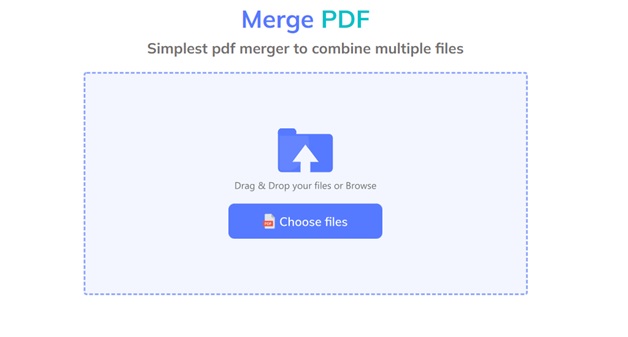 You can use it to arrange your firm's financial record, tax papers, job application portfolio, and many other things.
Most importantly, an online PDF compiler allows you to combine unlimited PDF documents into a single file in a blink of an eye.
Three reasons for merging documents
Joining PDF files helps you save time and makes the scanning and printing process easier for you. Having a user-friendly PDF combiner is all you need to join files instantly.
Following are the three reasons you need to compile PDF files:
1. Signing legal documents
Professions such as judges and attorneys require daily management of multiple papers. In addition, these legal areas involve the exchange of many signed agreements and legally enforceable contracts of all the parties.
Without joining the PDF option, it's gruelling for lawyers and attorneys to have a variety of legal paperwork for each case.
2. Working on a project with a large number of participants
Combining PDF documents makes things easier if you are working on a particular project involving dozens of individuals submitting or sharing their files. This is especially useful if you are working remotely.
When working with multiple participants on a project, doing paperwork without a PDF merger will be daunting for you.
Availing the merging option will significantly speed up this process and ensure that the document contains all the crucial information. With all relevant information in one file, the presentation will appear professional, unified, and much easier to read.
3. Archive files
Companies and libraries keep hundreds of files electronically. Handling these records helps people to reduce the possibility of errors.
These documents are kept electronically; accordingly, you can easily compile them into one file and save time and effort. Most significantly, merging these archive documents into one paper means you do not have to look for the required document one by one manually.
In a nutshell, archiving files helps you record your business and manage files perfectly.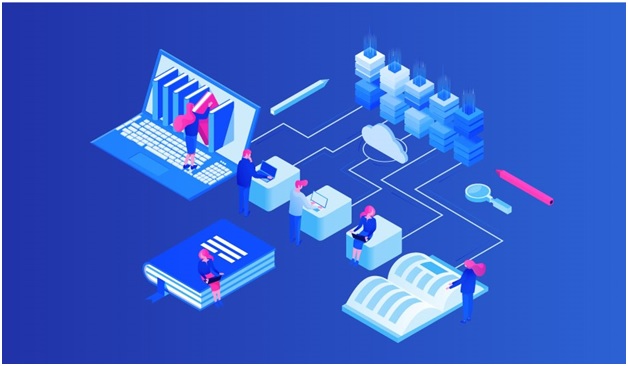 Five amazing ways to combine PDF Files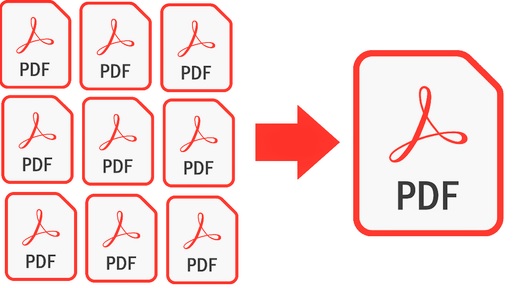 1. Read all of the necessary instructions
This is the most crucial phase; thus, it is wise to read all the instructions before beginning. Before you start, be sure you understand what you are doing.
If you do so, everything will run smoothly.
For example, you want to merge PDF files in a specified order. Avoid uploading and merging your files at random.
Once you have uploaded all documents, make sure to reorganize them in the order you want.
2. Avoid worrying about losing information and formatting
While joining documents, avoid worrying about losing the original format.
What if anything is lost?
Panic not! It will be recovered later.
If you use a reputable PDF joiner, you would not worry about formatting errors. It can perfectly handle graphs, images, vectors, and texts.
3. Save papers as PDFs
It's time to save your original file as a PDF, as this will make combining files with other documents easier in the future.
However, if you do not want to save your papers in this manner, you have other options. It's best to save your merged file as a PDF so that it can be accessed on other devices.
4. Decide which files to be included and excluded in the final version
If you have several papers to combine, it would be best to decide the number of papers included in the final master file.
On the other hand, if you decide to order many documents at the last minute, things can become challenging.
5. Share the final document with your colleagues
The advantage of using an online PDF merger is sharing the link to the merged PDF document. You can copy the URL link and send it to the concerned team members sitting in every single corner of the world.
Plus, you can also share the master file through social media platforms.
Matchless features of a renowned PDF compiler
Enables you to split and merge PDF papers
Allows you to remove and insert PDF pages
Offers you to arrange the joined PDFs before putting them together
Supports editing features
Provides you with a drag-and-drop option
Enables you to rotate documents before combining
Allows you to handle bookmarks files
Offers you to include a table of contents in your document
Includes Drop box and Google Drive options
Focuses on the size orientation of the documents
Assures privacy and security