Personal injury cases can be gruelingly long, difficult processes that often leave victims feeling frustrated and under-compensated. According to recent statistics, over 400,000 personal injury claims are filed yearly in the U.S. Due to improper guidance, many of these victims fail to receive the maximum compensation they deserve. That's why it's crucial to understand the intricacies of the personal injury claim process.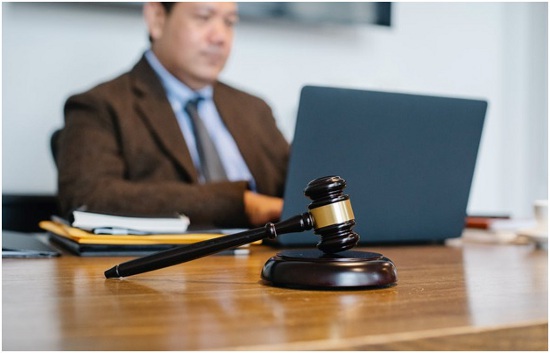 When filing a personal injury lawsuit, the cards are often stacked against the victim. Insurance companies have teams of experienced lawyers ready to minimize payouts, and the legal system can be convoluted and confusing. But with the right preparation and persistence, injury victims can tilt the scales back in their favor.
Below, we'll share some tips to empower personal injury victims.
1. Understand Your Rights
The first step towards getting fair compensation is understanding your legal rights as an injury victim. Personal injury law varies by state, but some rights remain consistent nationwide. For instance, injury victims have the right to receive compensation for economic and non-economic damages.
Economic damages often cover tangible losses like medical bills, lost wages, and loss of future earnings. Non-economic relate to more intangible losses such as suffering, loss of normalcy of life, and emotional distress. It's essential to understand all possible compensation options for your specific circumstances. For instance, if you've developed mesothelioma – a rare cancer – due to asbestos exposure at work, you may be eligible to receive financial compensation from your employer. Nonetheless, consulting with a law firm is advised to determine your compensation options.
2. Choose the Right Lawyer
Choosing the right lawyer is arguably the most critical decision an injury victim can make. A reliable and experienced personal injury lawyer knows all the intricacies of local law and has the negotiation skills to maximize compensation. Conversely, the wrong lawyer can disrupt the case, leaving the victim under-compensated.
Victims should look for several key traits when choosing a personal injury lawyer. First, seek out someone with extensive experience handling injury cases like yours. Checking client testimonials and case results can assist in verifying their track record.
Additionally, consider lawyers respected among peers and rated highly by organizations like the Better Business Bureau. Taking the time to research and interview lawyers thoroughly increases the chances of finding the right representative.
3. Document Everything
Documentation is the foundation of every successful personal injury claim. Without proper evidence, victims will struggle to back up damages and hold the negligent party liable. Given this reason, victims must document everything related to the injury and subsequent losses.
First and foremost, diligently follow all your doctor's orders and attend every appointment. Medical records will serve as key evidence to validate injuries and treatment costs. Victims should also document communication with insurance companies, police reports, eyewitness statements, employment records, and anything else relating to the incident.
Photos and videos provide powerful documentation as well. Take images of the accident scene, property damage, and visible injuries if possible. Also, keep detailed records of all expenses stemming from the incident.
4. Get Immediate Medical Attention
Seeking timely medical care is advised. Not only does it provide treatment when needed most, but it also generates critical medical records. Gaps in treatment can detrimentally impact the case down the road.
Seeing a doctor following the incident establishes the severity of initial injuries. Then, continuing consistent treatment shows how injuries progress over time. Insurance companies often tactfully try to minimize compensation by accusing victims of not needing or exaggerating treatment. Detailed medical records nullify these arguments. Additionally, timely treatment often reduces the long-term impact of injuries.
5. Be Honest and Consistent
Injury victims must strive for complete honesty and consistency when pursuing compensation. Any exaggerations or misrepresentations can cast doubt and damage the case. Insurance companies thoroughly investigate claims and will call out any perceived dishonesty.
Making false injury claims with hopes of inflating compensation will backfire. Stick to facts regarding medical treatment, inability to work, impact on quality of life, and other damages. The truth offers the best path toward fair compensation.
Beyond honesty, remaining consistent in all verbal and written statements is crucial. Contradictory statements would raise red flags, even if details were misremembered or miscommunicated. Victims should thoroughly review the facts before speaking with insurance companies or attorneys.
While honesty and consistency require diligence, they ultimately strengthen personal injury claims.
6. Understand the Value of Your Claim
Determining fair compensation for personal injury claims involves many complex factors. But generally, higher costs of medical treatment, lost income, and calculated future losses lead to higher settlements. Permanent disabilities or disfigurement also increase value, as do longer recovery periods. Higher degrees of negligence and reckless behavior can merit punitive damages.
But many injury victims underestimate the value of their claim by focusing solely on economic damages. Don't forget to account for harder-to-quantify damages like pain and suffering. An experienced lawyer can provide guidance on calculating the full value of a claim.
If early settlement offers seem undervalued, don't panic. Insurance companies almost always start low. Victims need to understand their claim value to ensure fair compensation.
7. Don't Rush to Settle
Speaking of patience, understanding when to settle is another nuance of maximizing compensation. Insurance companies will initially offer quick, lowball settlements, hoping victims will jump at the chance for a fast payout. But accepting these shortchanges can cost tens of thousands in lost compensation.
Instead, wait until the full extent of injuries and damages becomes clear. It allows for an accurate claim value assessment. Rushing to settle immediately after an incident is seldom advisable. Patience during legal negotiations also pays off. Let your lawyer utilize their leverage and negotiation tactics before agreeing to a settlement.
Additionally, be wary of settlement offers that seem generous upfront but lack compensation for future costs. Treatment, lost wages, and other expenses can persist for months or years after an incident. Ensure settlements account for these future factors.
While waiting can be difficult, victims who endure extended negotiations are rewarded for their diligence.
Conclusion
Navigating the personal injury claims process is complex but crucial for victims seeking fair compensation. Following the tips outlined above enables victims to take control of their cases and maximize potential payouts. But the overarching theme is to be proactive in taking action. Don't become discouraged by early legal roadblocks or lowball offers. Persistence and preparation will pay off in the end.