While Knoxville, TN, is a great place to have a family, it is not free from domestic violence cases. The Knoxville Police Department had to answer more than 12,000 calls on domestic violence in 2019 alone.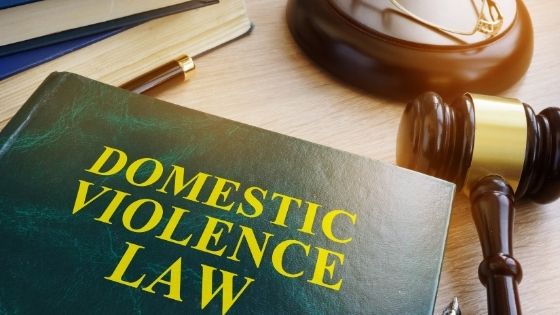 The Knoxville Domestic Violence helpline number receives one call for help every half an hour. That is a staggering number of cases when calculated over some time. However, victims of domestic violence are now choosing to take matters into their own hands. With a family law attorney Knoxville TN, you can strengthen your domestic violence case if you have been a victim of abuse. Here is how.
1. Collecting Evidence
The first step to strengthening your case is to gather evidence. Domestic abuse takes place out of sight, with the abuser almost always making sure that no one bears witness to their acts. An attorney will tell you how to gather evidence without jeopardizing your safety.
You could place cameras in your home to record the abuser's actions when they think no one is watching. If you have been wounded or suffered the injury during their attacks, like hitting or an object hurled at you, you should also visit a doctor to corroborate the injuries.
2. Documenting Evidence
The next step to strengthening the case is to document them accurately to be admissible in a court of law. A family law attorney in Knoxville, TN, will guide you every step of the way. They are well versed in the jurisdiction of Knoxville and will help you document the case files.
Medical reports documenting the injuries of your abuse also have to be presented in court following a format. An attorney will ensure that your files and documents remain confidential, and once you file for compensation, the documents will strengthen your case. They will also uncover previous criminal records if your abuser has a history of taking the law into their hands or has been prosecuted earlier on some other charges, establishing the abuser as a threat to your safety.
3. Preparing Timeline of Abuse
Fighting for justice in a domestic abuse case can be an emotionally taxing experience. With so much weighing down on your mind, you might even lose track of when it all started.
An attorney will help you create a timeline of abuse by asking pertinent questions that will help you provide all information without any shadow of a doubt. This left no scope for the abuser to use the grey areas to their advantage. If any, the attorney will speak to witnesses, look for circumstantial evidence, and connect with the people you had confided in, asking them to become witnesses during the case. The attorney will also help you prepare your statement.
It has been recorded that about 85% of domestic violence victims in Knoxville are women. Women in the age group of 20 to 25 years are at the most significant risk of suffering violence at their partners' hands. About half of them have suffered sexual assault.
The intimate partners have killed one out of three women. Hence, it is time for you to take action before it is too late, and a family law attorney in Knoxville, TN, will help strengthen your case in every way.