How to find, choose, and keep caregivers for your home care firm will be one of your major concerns.
The main barrier to expansion for the majority of home care firms is finding caregivers, which is the bane of the existence of most home care entrepreneurs.
Although there isn't a magic solution for the staffing problem in home care, a wealth of knowledge can be useful.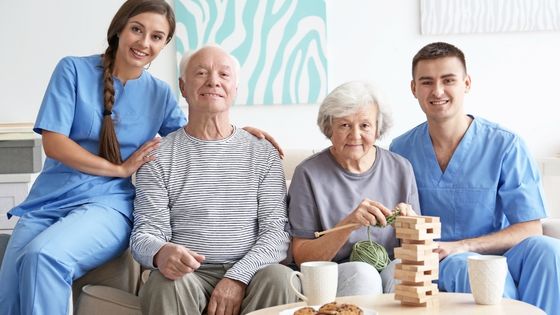 Everyone, absolutely everyone, is currently having some difficulty finding and keeping caregivers. Every year, more organizations claim that a lack of caregivers is the largest barrier to their expansion. Because they cannot staff their current cases, many firms advise their marketers to slow down.
What is going on?
Here are some responses:
1. To begin with, there weren't enough carers.
Caregiving is a vital, yet often overlooked role in society. It involves more than meets the eye – from being nurturing to organized and attentive; caregivers are superheroes who possess excellent qualities for those they look after.
Unfortunately, despite its importance, it remains one of the most demanding jobs with very little recognition; however, this doesn't take away from how truly remarkable carers really are!
2. More people are retiring than are entering the employment of caregivers.
Every day, our population is growing older and more in need of support. With 10,000 Baby Boomers turning 65 each day; a staggering number arriving at the age that typically requires in-home care within ten to fifteen years, we are quickly approaching an impending issue with providing adequate senior care solutions across society.
A warning from Paul Osterman has been issued that this could lead us towards "an absolute train wreck" if preventive action isn't taken urgently.
3. The last five years have primarily been favorable for job seekers.
With job openings outpacing growth, the current market has been highly favorable to applicants and an arduous challenge for employers. Unfortunately, this may be short-lived as a recessionary period looms ahead; though any recruitment benefits from it will likely take time before being realized.
4. Home care businesses compete for workers with more than simply other home care businesses.
Home care agencies nowadays are facing new challenges when it comes to filling positions. They are competing with other home care agencies and competing against others in the healthcare industry that may offer higher wages and better benefits.
The best way to combat this is to ensure your agency offers a desirable culture and working environment that prioritizes their employees' happiness and well-being. When potential employees can see your agency values them as an individual, it can make all the difference in convincing them to select your company over any other.
With the aging population, providing top-notch care to our elders is more essential than ever. Therefore, home care agencies must be at their best to secure and retain reliable talent who can provide quality of life for those we love.
Putting Everything Together
The truth about finding and keeping carers is that it's not about developing a marketing gimmick that attracts applications and garners community attention, nor is it even about offering the highest salaries.
It involves comprehending the various components of a successful staffing plan, ensuring that you have each component, and ensuring that each component is as effective as feasible.
A great place to work isn't enough–if your agency is missing solid recruitment channels, you won't get enough applicants, no matter how attractive the benefits. You must offer a competitive salary, provide dedicated supervisors, and implement streamlined recruitment and onboarding procedures.
Creating an effective hiring process requires constant iteration to ensure that it efficiently and effectively fills all available positions with people who fit into the agency's culture and will become an asset to the organization and their clients. Ensure your message resonates with prospective employees and that your workloads are realistic; if you don't make it easy for candidates to join the team, they'll quickly look elsewhere.
A Checklist to Audit Your Caregiver Recruitment Processes
We've created a checklist to audit your agency against industry best practices, even if the requirements and circumstances of each agency vary.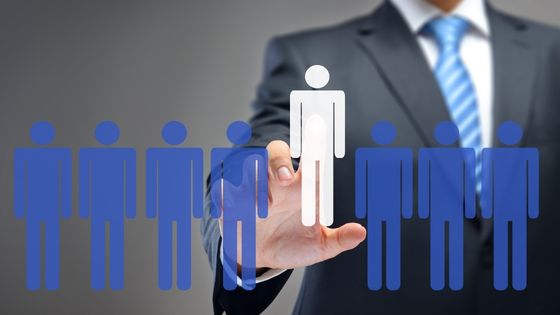 It may seem like a lot, but it takes a lot to find and retain competent caretakers in today's society.
Do you update your online job postings (on sites like Indeed, for example) at least every two weeks?
Do you use both free and paid Indeed ads?
Do your job postings blend shift-specific and general hiring positions?
Do you use texting during the hiring process to improve communication?
Do you text potential interviewees a reminder on the morning of the interview?
Do you get in touch with all of the applicants you're considering within 24 hours during the week or 72 hours on the weekend?
Do you have a staff member who has the time and resources to concentrate on finding and appointing caregivers?
Do you reimburse carers for their initial training and orientation?
To the best of your knowledge, are the prices you charge in your local market in the 75th percentile?
Do you clarify how caregivers might increase their pay as they gain additional training? Do all of your caregivers know about it?
Do you offer mentors or additional forms of assistance to caregivers throughout their first 90 days of caregiving?
Do you have a program in place to recognize caregivers?
Do you typically fill the carers' schedules 95% of the time?
Do you frequently check in with each of your carers individually to see how they're doing without any other purpose than to do so?
Do you personally know each of your caregivers as the owner?
Selecting the Best Resources for Caregiver Recruitment
Choosing the right caregiver recruitment sources is a critical step in your search for reliable and qualified professionals. While word of mouth and recommendations from friends or family can sometimes be helpful, it's important to look beyond these sources when finding trusted and experienced caregivers.
Online job boards are great resources for discovering potential employees, but you should always meticulously vet applicants' qualifications and references before hiring them. In addition, professional agencies, union organizations, career fairs, and staffing companies may all offer additional benefits depending on your specific needs.
Ultimately no single source is perfect, so it's best to carefully consider each option available to you before making a decision.
Streamlining the Caregiver Hiring Process
When hiring a caregiver, it can become easy to overlook the importance of having precise criteria and hiring standards in place. However, a well-planned hiring process is essential for finding qualified candidates who can provide excellent care and share your values and mission.
We recommend considering all available resources so you can create an effective process with multiple development steps – from the job description to screening resumes and selecting the right candidate for the job. Finally, ensure a background check as well as another measure to ensure your standards are upheld.
With these steps in place, you will have peace of mind knowing you have taken the necessary measures to bring on board an experienced and reliable caregiver for your loved one!
Timetable & Hours
Scheduling is oftentimes the most difficult aspect of caregiving to get right. It can be tough to provide a consistent schedule to your caregivers, but it's necessary to keep talented employees returning and providing excellent care.
One way to create consistent schedules when starting out is by imposing high minimum lengths for shifts and avoiding clients who frequently request short shifts. Providing this initial planning can set a strong foundation for the future success of your business.
Home care agencies can benefit from a supply and demand approach when staffing cases. Focusing solely on clients needing longer hours puts the agency in a better position to meet the demands of their clients while also offering attractive shift options for caregivers.
It can help to even out the balance between clients and consultants as there may be more desirable shifts available, resulting in increased potential for filled positions and longevity for both parties.
In other words, if you're looking to build a successful agency over the long term, consider how supply and demand affects your ability to serve your clients with excellent care.
Earnings and Benefits
Remuneration is often seen as the main factor in recruiting and retaining staff. Still, in my experience it only makes up a fraction of workplace decisions for caregivers. In addition, there are countless other factors to consider: professional development opportunities to social engagement within an organization — all key ingredients that can contribute significantly to making or breaking recruitment efforts.
So how do you choose how much to pay, then?
Paying your staff competitive compensations is a great way to attract quality care providers, making your agency stand out. In addition, aiming to reach around the 75th percentile of the local home care market ensures that you are paying more than most agencies but still staying within budget.
Furthermore, offering competitive salaries helps to increase the viewership of job postings and improves your chances of filling spots quickly with experienced and reliable employees. Finally, paying in the 75th percentile should help ensure that you remain competitive in the market while keeping an eye on your finances.
Career Paths and Training
Top talent is the cornerstone of successful agencies, so providing a training program that emphasizes learning and improvement as part of its core values can be an invaluable asset. In addition, by investing in professional development opportunities for their caregivers, these organizations can attract committed professionals looking to grow with them.
Ensuring that all caregivers are appropriately trained and knowledgeable on the key aspects of their profession is essential to providing quality care. Investing in an online training program with incremental pay raises for completed courses will not only ensure compliant healthcare standards, but also give your agency a competitive edge through specialty programs – enabling workers to develop specialized skills such as
Alzheimer's-specific care while further demonstrating their value as professionals.
Employee Recognition
Recognizing and appreciating is a universally important part of any successful working relationship, but how people like to be acknowledged may differ.
To better understand this concept at an organizational level, Love Languages has created assessments specifically tailored for professional relationships. By assessing your team's preferences toward recognition, you can ensure that no accomplishment goes unnoticed!
Employers who are tuned into the unique needs of their team members and recognize how to express appreciation in meaningful ways will be successful at attracting top talent – and keeping them around for the long haul.
Introductions to new clients and onboarding
The dos:
As soon as feasible after hiring, send new hires to orientation.
Pay them for their training hours, particularly if it is in-person instruction. Regardless of whether your state requires it or not!
Before meeting with the client, present a detailed, current care plan. (Though it seems clear, many agencies frequently do not do this.)
If feasible, have a manager introduce them to their first customer. (Or, if you're just starting, do it yourself.)
Remind them there are no stupid questions and ensure they know who to contact if they need assistance.
Assure them that you have their best interests in mind.
The don'ts:
Be prepared for attendance at unpaid training sessions.
Be hasty while answering inquiries.
Be prepared for them to solve every problem on their own.
Send them to new clients without enough context or preparation, throwing them to the wolves.
Communication
When communicating with caregivers, it's important to not just notify them of a schedule change or an issue. Instead, try to take a few moments every day to check in, ask how they are doing, and find out if there is anything that you can do to help improve their work experience.
Developing a relationship whereby you care about their well-being will enable you to create and maintain a better customer service environment overall. Not only that, but the daily check-ins might highlight projects, concerns or issues that may otherwise have gone unnoticed.
If nothing else, it allows for the needs of the caregivers to be heard and considered, which benefits everyone involved.
Act as The Agency You'd Want To Work For
Suppose you want to ensure you have a steady stream of dedicated caregivers. In that case, it's important to take a step back and consider the experience a caregiver will have when they work with your agency. A strong focus on creating an environment that is welcoming and supportive of those working within it can make the difference between sustained employee satisfaction, or remuneration without motivation.
Therefore, keep in mind that you are recruiting professionals who like to feel appreciated and respected, so create a culture that reflects these values. Not only will this help in recruitment, but it also contributes to an overall positive workplace for promoting excellent quality care for your clients.
At the end of the day, if caregivers are treated kindly and fairly, this will be reflected in their care for others – no amount of tactics can compete with genuine care and respect for everyone involved.