When asked how a company can offer the best customer service, an expert instantly replied that companies should embrace reality if they want to succeed in this aim. The reality he was talking about is that if there is slackening in your customer service efforts, you are certain to face issues while attempting to expand your customer base as well as while trying to retain the loyalty of your customers. This means that your customer service should ALWAYS be top-class. Remember that nowadays, customers are hopping from one channel to another during their journey of making their choice of providers and suppliers. Therefore, you should ensure that you are offering high-quality customer service regardless of which channel customers choose to get in touch with you.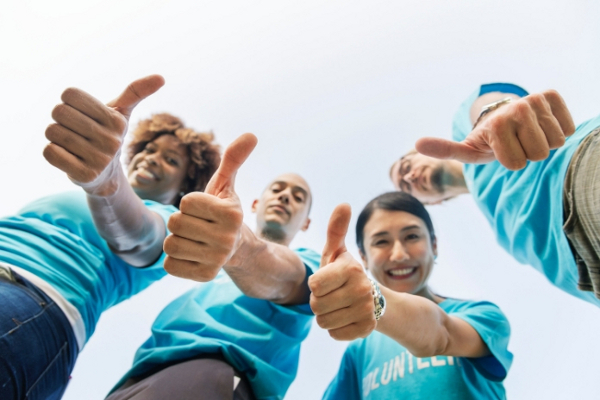 If you know the best practices to deliver such great service to your customers, it will be easy for you to implement them and derive the best results for your efforts. These best practices go well with all types of channels that include web, self-service, chat, phone, and social. Let us have a look.
1. Customer retention should always be your aim.
You should never lose worthy customers. In fact, some experts advise that you should not lose even a single customer. Therefore, you should take all possible steps to retaining customers. Even if you have the slightest apprehension that a customer may leave you, you should try to retain her by doing everything possible. You can depute a customer service representative to personally visit the customer and find out the reasons for her decision. You should then address all her concerns and ensure that she sticks with you.
2. Never argue with customers.

Whatever may be the channel customers choose for getting in touch with you, you should never argue with them. Even if you know that you are right and they are wrong, you should never enter into an argument with them. In fact, when you win an argument with a customer, you are losing her. Remember that you are doing your business not for winning arguments with customers but for winning their loyalty. So, not arguing with customers is one of the best practices you should stick to.
3. Make your customers feel that they are not wrong.
Even if you know that it is the mistake of a customer that has caused a particular situation or caused an issue she is facing, you should make her feel that it is not her mistake that has given rise to that situation. Instead of wasting your time to point out the mistake, you should provide the customer with a solution for the issue she is facing. Telling bluntly that the customer is wrong may result in loss of that customer.
4. Never delay responses.
Customer service that customers expect nowadays is very much different from what it was earlier. In the present-day context, everyone including your customers, is busy. So, they want immediate responses. So, when a customer raises a query or reports of an issue through phone or via email, you should respond immediately. Delays in responding will certainly irk customers. If the issue they are facing is complex and if you need time for providing them with the most appropriate solution, you should get in touch with them immediately for keeping them informed.
5. Make sure that customers find it easy to do business with you.
You must ensure to put in appropriate systems and processes so your customers feel that it is easy to do business with you. If you introduce a feedback system, you will be able to know how customers feel during the process of buying the products you are offering or utilizing your services. Of course, you cannot have perfect systems but you should be ready to make constant improvements to your processes so you can ensure customer satisfaction. You should impart suitable customer service skills in your customer service employees so they can get the right feedbacks from your customers.
6. Never work with assumptions.
Working with assumptions can prove to be perilous to your efforts to render high-quality customer service. Though you may have imparted customer service skills in your customer service team members, they should not assume that they have solutions readily available for helping customers surmount the issues they are facing. The right approach is to verify with the concerned departments before informing customers of the solutions. Remember that only those employees who actually deal with matters pertaining to the customers' queries or issues will know the latest developments in the field. So, they alone can provide the right solutions. That is the reason you are advised to confirm with them before informing the customers.
7. Always be polite.
Never lose your cool and composure while giving your replies, regardless of the channel through which you are replying. Polite replies punctuated with appropriate words such as "thank you," "best regards," etc., will go a long way in impressing customers.
8. Always have an enthusiastic attitude.
Whether you are dealing with the first customer of the day or the 100th customer, you should ensure that your enthusiasm level is intact. Of course, this may appear to be a difficult step but by practicing consistently, you can develop this quality.
These best practices should necessarily be adopted for providing your customers with customer service of the highest quality. These practices are universal which means that regardless of the channel customers choose to get in touch with you, you should follow them scrupulously.