4-wheel drives (or 4WD) are undoubtedly the most common and sought-after vehicles on the market, geared towards the more adventurous clients. To elaborate, a 4WD refers to a vehicle with two axles capable of providing torque to all four wheels simultaneously.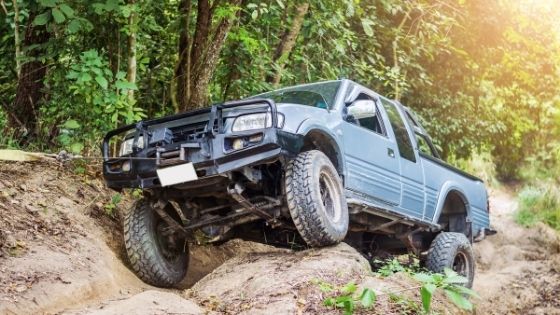 In Australia, many drivers opt for 4WD as a more adventurous option as it is best suited for off-road driving, compared to the other types of cars available on the market. One of the most defining features of these vehicles is the tires. 4wd tyres are specifically produced to make the experience of off-roading easier and safer, coupled with their sophisticated braking and gear systems. Other vital components of these vehicles are discussed below.
Status of a 4WD
The stereotypical perception of a 4WD is that it is only best suited for off-roading purposes and is a rugged, rustic model. However, nowadays, many purchase 4WD as they are also manufactured as a luxury variant, making the clients social status more apparent. 4WD has become synonymous with luxury, comfort, attention-demanding and expensive. Many of these models have deviated from their more tough, forceful and daredevil-esque image.
The functionality of the exteriors
4WD has a very distinct and recognisable exterior look that includes high ground clearance and its special tires.
● Build of a 4W
The high ground clearance is vital for rocky terrains so that physical damage to the vehicle, especially the side facing the ground, is greatly minimised. In addition to this, the underbelly of a 4WD is also heavily reinforced with protecting layers to absorb shock and movement and shield the more sensitive internal components. They also come equipped with tow hooks installed on the outer frame of the vehicle.
● 4WD tires
The tires of a 4WD are one of the best examples of attention to detail when prioritising both safety and high functionality. 4WD tires are big and knobby, and all four tires must be a close match in diameter and depth of treads to reduce quick wear and tear and ensure proper control. Deeper treads also provide better traction and increased grip for different terrains in different weather conditions.
Being able to manipulate the tyre pressure will also help with better control while driving over different terrains.
Performance on different terrains
It is no secret that 4WD's are the most well-suited vehicles to drive on any terrain. These vehicles are built to be able to withstand harsh weather conditions, unfamiliar and uneven terrain. These 4WD's are highly capable of standing their ground.
Here is a list of terrains a 4WD can conquer:
Rocky tracks, gullies and ridged paths
Heavily used tracks that are deeply rutted and bumpy
Wet or dry muddy terrain, including salt pan muds
Deepwater river crossing
Snowy terrain
Normal sandy/ gravelly terrain
Finer, desert sand
Some of the most famous off-road trails in Australia, perfect for a 4WD, include:
Cape York Peninsula, QLD – water crossings, dry sand, aboriginal culture, fishing
Difficulty: Easy, beginners
Corner Country, NSW – semi-arid desert terrain, colonial and aboriginal history
Difficulty: Easy, beginners
The Coorong, SA – dunes, gravelly sand, branches, fishing
Difficulty: Moderate, slightly experienced drivers
West Coast, TAS – isolated, rocky, lichen-covered, slippery, wet, forestry terrain, teeming with lush greenery and exotic wildlife
Difficulty: Challenging, highly experienced drivers
The Simpson Desert, SA/ QLD – the greatest Australian off-roading experience, sandy dunes, isolated wilderness, one of the most scenic spots in the country
Difficulty: Extreme, highly experienced drivers