It can be difficult to figure out how to pay for your education at any level. Your teachers and guidance counselor in high school are likely to tell you a lot about applying to college, but many people often find themselves confused about the graduate school admissions process. Considering how expensive certain types of graduate school can be, it's important to think about how you're going to pay for your degree well in advance. If you want to learn more about financial assistance, read on to find out if there are scholarships available for master's programs.
Are there scholarships available for master's programs?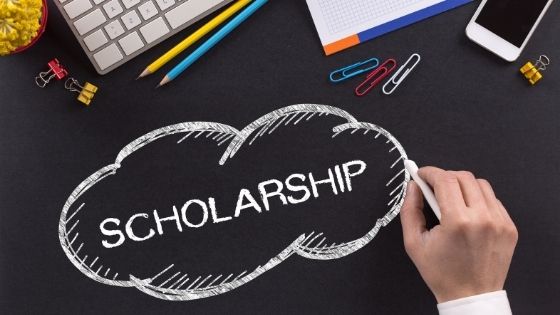 You should start by looking at some of the programs you're considering and their requirements before searching for scholarship opportunities. If finances are a concern, it might be a good idea to prioritize programs that will enable you to reduce expenses and even hold a job while you pursue your degree. Online MBAs are a great option for anyone looking to gain advanced business skills to take their career to the next level. It's important to think about how your degree will impact your overall earnings before you decide whether or not it's worthwhile to continue your education.
There are a lot of different types of scholarships for master's programs, so it's worth doing some research to see if there are any available that you may not be aware of. They can be given out by schools, non-profit organizations, companies, states, and more. While many awards are need-based, others are merit-based and can be given out for a wide range of achievements. If you have any extracurricular activities, hobbies you excel at, or special skills, you may want to find out if there are any awards or other types of financial aid that you qualify for.
How can you prepare to apply to graduate school?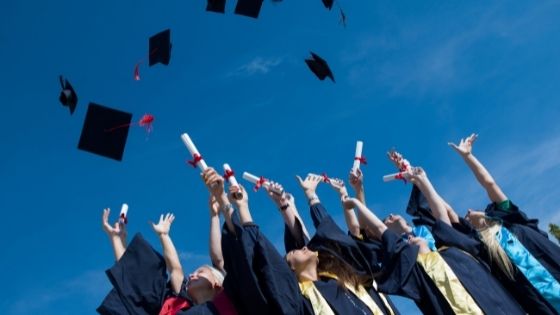 Believe it or not, it may be worth thinking about your plans for a graduate degree as early as high school. You don't have to make any decisions right away, but if you have a general idea of what career path you plan to follow, planning for grad school early can help you choose the right undergraduate school. Performing well in high school can also qualify you for financial awards, like these awards available through Scholarship America.
You'll also need to research what the requirements are for the program you want to apply to. Some require standardized testing, while other programs have opted to stop doing so. A lot of technical programs and artistic programs also require some type of portfolio or audition that demonstrates you have the necessary skills to succeed. What you'll need will depend entirely on the type of degree you intend to obtain.
Keep in mind that many schools have changed their application deadlines, admission requirements, and even portions of their curriculum due to the ongoing public health emergency caused by COVID-19. You should make sure you understand how the program you're applying to plans to adapt to current CDC guidance and what steps they've taken to mitigate the spread of the virus. If you're committed to a primarily on-campus, hands-on experience, you may want to wait until the pandemic subsides before applying.
The process of applying to college and graduate school can be complex and overwhelming even under the best of circumstances. COVID-19 has made it even more challenging, which makes it even more important for prospective students to make a detailed plan for continuing their education. Online graduate programs are worth considering, particularly because they make it easier to have a job while working toward your degree. Finding all of the scholarships and financial awards that you qualify for should be one of your highest priorities. There are thousands of scholarships available, even for master's programs; you just need to know where to look.