Internet marketing or also called as Online Marketing is a new approach in all businesses. Each day competition among companies is increasing and law firms also reach out to the internet for marketing. Most firms and lawyers are spending their marketing budget on creating websites instead of traditional advertisements. Online Marketing is a good form to get online appearance.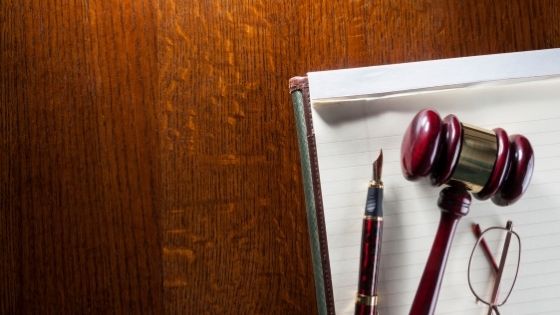 Traditional Law Firms Marketing Approach:
Traditionally, Law Firms use marketing budget and resources on conventional grounds. Nowadays people hardly look at these conventional ads and tend to focus on using technology to reach to law firms or any other service provider. More than half the population of any country have internet access and they prefer online modes for researching. Most Law Firms in Dubai use most of their marketing budget on websites and other social media platforms. Clients come online multiple times a day and get their required information more quickly than the traditional way.
How Success is Possible:
Law Firms can be more successful by online marketing techniques. But it is not a 100% solution. When a Law Firm does not provide good service then he has to face the worse kind of criticize as well. It is not necessary that a Law Firm having good visibility online can also be a good Law Firm. This is also a reality. Therefore the online marketing plus quality operations can make a Law Firm, the best among others and all the competitors. Law Firms engaging acquiring the expertise, and support by the web marketing experts. A good strategy, web design and content always attract the visitors.
The Advertisement must be adequate. The advertisement must be quite fair and white label. Targeted marketing and only those genders and demographic must be focused where the potential visitors can be obtained. Once the potential visitors are obtained then Law Firms should be focused on quality services.
Law Firms Business is a serious business. Law Firm management should try to take it to advance level only by offering the quality services. It means, simply the advertisement and marketing is not the right deal. The major part of the service is to deliver the service, a client is looking for or he needs it. While finding out the Law Firms online, gather the data of more than one Law Firms. Compare on different matters like experience, price, duration of experience, and more. Law Firm should not be dependent on the advertisement only. Quality Operations matter a lot.
Fee:
Fee can be paid in installments, all upfront, after recovery, contingency etc. Fee can be decided between the lawyer and the client. The complexity of the case can determine the fee as well. Like Family Cases which take too much time. When cases will be bigger then fee might also be little bigger. But Fee must be decided at the beginning. Client and Law Firm should not be fighting with each other on fee grounds. Therefore the agreement is signed at beginning. Last but not the least advertisement and quality operations both are important.