So you're looking to show your boyfriend that you care. What better way to express your love than by buying him a ring? The problem is, of course, that there are so many ring choices to choose from.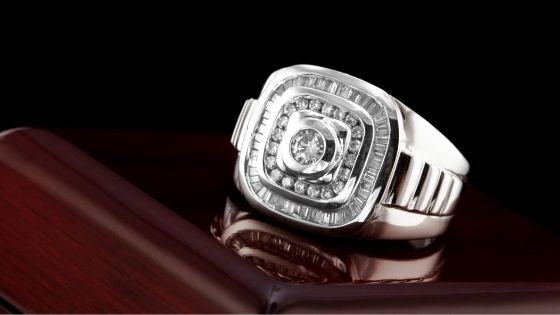 Today, we're going to give you the inside scoop on 10 mens rings that are sure to wow your partner.
Classic/Traditional
Classic mens rings are simple and sleek. They are free of diamonds and other decor and have a timeless feel that many men appreciate even today. If a classic ring has any engraving, it's usually on the inside of the band and is a prominent date, initials, or quote.
Signet
Signet rings have been part of mens fashion for hundreds of years. They are typically worn on the third or pinky finger and feature a raised center that is smooth. This area will often be engraved and feature a splash of color or initials. Signet rings symbolize power.
Single Diamond
Most men aren't fond of a ton of bling. That's what makes single diamond rings the perfect choice. Featuring a single, centered diamond, this kind of ring is both stylish and unassuming.
Beveled
Bevelled rings are a fun take on the classic wedding ring in Brisbane. As a wedding ring they look pretty much the same except for a classy, textured edge.
Diamond Framed
Diamond framed rings are exactly what they sound like — classic rings framed with diamonds. Typically, these rings contain a number of small diamonds, making them one of the more sparkly options on our list.
Ridge
Ridge rings are a unique type of ring. They're essentially composed of various segments, all of which are attached and formed into a ring-like shape. They have a very distinct look and are ideal for men who enjoy being in the spotlight.
Diamond Inset
Diamond inset rings are like single diamond rings except that they have a line of diamonds that wrap around the face of the ring and connect back where they started. They are still relatively simplistic but are more eye catching than single diamond varieties, as the diamonds can take up a lot of surface space or a very minimal amount of it.
Rope Inset
Rope inset rings are similar to diamond inset. However, instead of an inset of wrapping diamonds, these rings feature an inset of braided "rope". This gives them a touch of uniqueness and intrigue. The rope detail can also serve as a reminder of a couple's special connection.
Double Channel
Double channel rings have a prominent texture. They are made up of a number of sections, each one separated from the one on either side by a channel or slight impression.
Textured
Miscellaneous textured rings are a great choice if your partner likes to stand out. A funky textured ring could do wonders to showcase his personality while reminding him of you everytime he looks down.
Which type of ring do you think your boyfriend would like best? Are you going to gift him one of our recommendations? Let us know!