Offshoring has always been a popular approach for businesses who want to hire a team of software engineers to create a unique system for them at a lower operational cost. Offshore software development company focuses on offering commitment, confidence, and budget-friendliness to the enterprises with various other benefits. In this blog, we will learn more about offshore software development and take a look at its advantages to have a better understanding of this concept before taking it into consideration.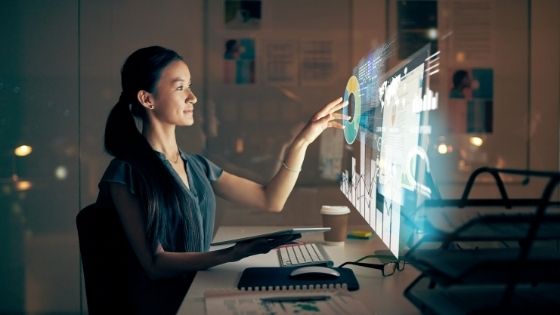 What is Offshore Software Development?
Offshore software development is nothing but another name for outsourcing when it comes to the software engineering world. Basically, offshore is something that represents a type of development work where an organization hires a team of software developers to get their work done and develop a system for them from a different location.
Because of the time zone difference, there might be some level of discomfort. But with advanced technology, it has become easier. Now there are remote team management tools and online conferencing software that can help the hiring company and the development team to work collaboratively and efficiently.
Besides, when it comes to creating a new product, there are a lot of things that go into consideration. Therefore, hiring an offshore software development company or agency is the best choice. They take full responsibility for the project, the specialist of the hired firm uses their own tools and systems to create the software and charges the money for only the hours they work.
Advantages of Offshore Software Development
1. Lower Software Development Cost
As per a survey by the State of Global Outsourcing, around 24% of the IT decision-makers feel that one of the most significant barriers is the labor costs of perfect software development.
The best advantage of hiring an offshoring company is that it can help in saving a lot of money. Besides, offshore offers easy access to low-cost and this is the main reason the stigma of outsourcing continues. And therefore, every business owner is looking for specialized talent from different countries. This enables the businesses to learn about how legitimate and cost-effective the overseas development team is. Some of the most successful startups that used to offer offshoring services are Basecamp, Slack, and Skype.
One of the best ways to start your attempts to outsource talent is to first create a systemic vision of the system you want to develop. This process can include maturing the market knowledge and prioritizing features that can help in maximizing income. So the bottom line is that every business owner needs a solid plan when it comes to maximizing the cost-saving advantages because of offshoring.
2. Flexibility in Responding to Small-Term Requirements
When it comes to having a quick response to new requirements, offshoring can be used as it allows the internal staff to continue working on their core business activities. When offshoring is done right, it enables organizations the flexibility to a spike in demands and meets deadlines.
Besides, offshore software development can also be a great way to quickly bring together prototypes, proof of concept, and minimum viable products that can help in collecting feedback and bring new ideas before the development process starts. Having said that, the flexibility and speed of offshore development require clarity about the quality and features required. In addition to this, while planning a response to short-term requirements, creating documentation for quality standards and communication flows can be difficult but with the use of templates, you can quickly adapt as required.
3. Access to Specific Skills
The biggest advantage of offshoring is that it enables organizations to expand their search into Eastern Europe, Asia, and places beyond for specialized skills. When any company gets access to skilled workers it can benefit a lot from it. But you wouldn't want to hire an offshore team with roles like department head or project manager as they fall under the core function umbrella. Besides this, businesses must focus on using employees with specialized skills so that they can tackle services, products, and activities that can help in improving the business process.
The idea behind hiring specialized employees is to protect your IP and reduce dependency on the vendor.
4. Helps in Entering Foreign Market
When you hire a trusted offshore partner, you can get help in navigating the language barriers, cultural differences, regulations, and other challenges that can make it difficult for any business to enter new markets.
Besides, any organization will also want to have a point-person who can understand the firm and its requirements and know-how to carry out the business's vision. And this is the point where you know that the cultural differences between the company teams are an asset. Basically, diverse teams can help businesses to understand their target audience in a better way.
5. Qualitative and Innovative Results
Quality and innovation are the two main concerns of outsourcing software development companies. As per your business requirements, you can hire highly qualified software developers and quality analysts who can easily follow the highest standards in the software development world. Basically, if you want to have a team of your own with the best quality then you will have to hire very expensive resources or will have to invest in training the professionals, which can take a lot of time. So, hiring the offshoring software development company can be very effective and can offer experienced professionals instantly.
6. Companies can Focus on Their Businesses
If you are an owner of a non-IT company or don't have an IT department, it can impose a tremendous operative cost as you will have to handle a completely separate area. And this is where you would like to hire a team that can create unique features and implement those on your business site by giving you a cost-effective benefit. By doing so, all you need to do is focus on your business and leave everything over to the hired offshore development team.
7. No Need for New Infrastructure
Last but not least in this list of advantages of offshore software development is that you do not require to manage and create a development team. The offshore team can handle it and can start the project more quickly. So, you don't have to worry about the process and the infrastructures required for the development of your new project as the offshoring company takes care of everything.
Conclusion
As seen in this blog, there are many benefits in hiring an offshore software development company and most of them impact the reduction of costs. But with cost reduction, you also get to have expert designers, developers, and quality analysts who only focus on your business requirement and goals. The offshoring experts can allow you to focus on your company's core functions and handle the rest of the work for you. So, if you are planning to hire a software development team, offshoring is the best option.