Working remotely has become increasingly common in recent years. It provides an array of benefits, such as the ability to spend more time with family and a reduction in travel costs. That doesn't mean it's always easy going, though, as working from home can often be a struggle. If you're a remote worker wanting to put in your best effort while looking after your health, read on.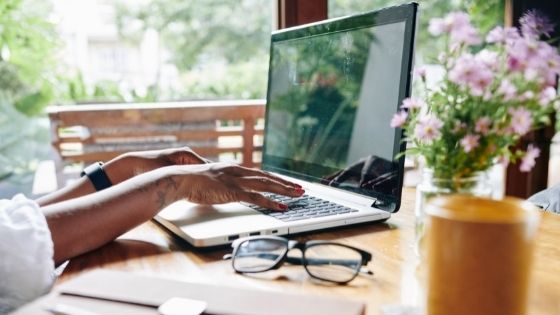 Look After Your Eye's Health
Most remote workers spend the majority of their day in front of their computers or laptops, which can affect the eyes over time. In order to reduce strain, you should take breaks from your screen and use the best reading glasses you can find. Once you've finished your day's work, try to avoid screen-related activities – go outside, read a book, or spend time with loved ones.
Take Your Breaks
Breaks aren't just important for giving your eyes a rest. It's more difficult to manage your time as a remote worker, and you might find that you've spent eight hours on a project without a moment's break. Avoid this at all costs. For every hour or two you spend in front of your computer, try to take ten minutes to stretch your legs and get some fresh air. It makes all the difference!
Work in Cafés from Time to Time
Your home office might be the perfect work spot, but that doesn't mean you can't change up the scenery from time to time. Working in a café isn't ideal for Zoom calls, but if you have an online task to do, taking your laptop to your local coffee spot and working around the buzz of others can help you feel less isolated.
Improve Your Home Office
Once you become a remote worker, it's up to you to create an officespace. There are three important factors to consider here – where it is, the quality of the equipment, and how much space you have. You want to make sure there are no distractions in your home office and that you have plenty of space to set up a desk, chair, and computer. Use the money you save from not traveling to work to buy a high-quality office chair and desk, as the last thing you want is a sore back.
Go for More Walks
One of the risks remote workers face is not getting enough sunshine and exercise, so avoid this by going for more walks throughout the day. If it gets to the afternoon and you still haven't had a breath of fresh air, force yourself to put your shoes on and wander around your neighborhood. Not only will this ensure you get at least some exercise and vitamin D, but it'll give you a fresh perspective when you sit back down at your desk, too.
Stick to a Schedule
As a remote worker, it's easy to fall into the habit of working whenever you like, but you should avoid this. By sticking to a schedule, you reduce the risk of falling behind on work and losing out on free time. Plus, humans work better when they have a routine!
Once you've learned how to manage remote work well, you can enjoy all the excellent benefits that come from being a home worker.