More than 75% of customers pay close attention to the business name before deciding to purchase any company product or service. Due to their extreme importance, many business owners panic when choosing the perfect name for their company.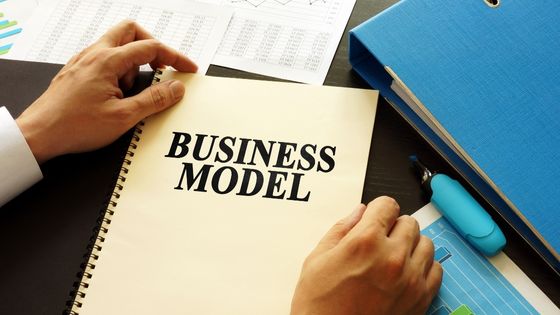 Many entrepreneurs imagine that they can choose the perfect name for their company without any issue. They also believe that they can jumble a couple of words and create something unique and memorable. However, you need to understand that the naming process for your business isn't as easy as it seems.
In a world where customers are bombarded with different types of companies and their marketing strategies, you need to create something that will help your business stand apart from the competitors and allow your potential customers remember your brand. Apart from the offerings and website of your company, the business name will allow customers to create a strong connection with your brand.
Due to the super overwhelming process, you might want to purchase a business name instead of creating one. Here is the ultimate guide you need to know to purchase a business name.
How Can You Choose a Business Name You Want to Purchase?
Figuring out the process to purchase a business name is not hard. There are various websites on the Internet that will allow you to browse through different types of business names. This way, you can choose the perfect one for your business. However, finding the website from where you can purchase the business name is only the first step. You need to determine how to buy a business name that will prove effective as per your investment. Suppose you don't want to buy a business name. In that case, you need to come up with a creative and memorable business name that will showcase creativity and genuineness. Don't forget to use the best startup name generator tool to choose a memorable business name.
Remember that the companies that sell business names have thousands of options to choose from. This is why you need to choose a company that can shortlist the names as per your style and business industry.
How Much Should You Pay for a Business Name?
This is one of the most common questions people ask before they want to purchase a business name. However, there is no specific answer to this question. Business names are available in various styles, and each of them comes with a unique price tag. The business name's price will depend on various factors, such as the business industry, type, and creation time. The price can also depend on whether the business name is generic or modern.
As generic or descriptive business names are easier to create than creative and unique names, the price for these business names is less high than the names invented from scratch. Before you start purchasing a business name, make sure you create a budget and determine how much you want to pay for a name.
Even though you might be tempted to choose the cheapest option available, especially when you're establishing your startup, keep in mind that you need to invest in making money. Making the right investments will undoubtedly prove more effective for your business in the long run.
What Do You Want the Business Name to Say About Your Brand?
After creating a budget, you can start thinking about what you want the business name to say about your brand. When you choose a relevant and effective business name, it will be able to convey numerous pieces of information about your brand to potential customers. For example, the company name 'Apple' might not help you know that the business sells electronic devices, but it does showcase that you're engaging with a brand that is determined to evolve and grow.
When you visit a website to purchase an effective business name, it's better if you keep a couple of documents handy such as the user personas as well as the brand manifesto. Make sure you ask yourself these questions if you don't have these documents handy:
What type of customers you're planning to target, and how can the business name become more appealing to them?
What do you want your potential customers to feel or think about your business when they hear the name?
How short or long do you want the business name to be?
What are the characteristics of a good brand name?
Are there specific words that you need to avoid?
How Can You Ensure the Business Name Is Future Proof?
When you're purchasing a business name, you need to make sure that you're investing in something that will provide long-term advantages to your brand. Once you've answered all the questions when finding the perfect business name, you might be overwhelmed with getting your business ready for launch, which might make you forget about the future of the business name.
Many business owners choose names for their companies by looking at the products and services. However, keep in mind that choosing business names based on what you know about your company is one of the most common mistakes you need to avoid. Apart from that, choosing region-specific business names will make it very difficult for your brand to grow and expand in the future. Some other things that will make your business name future-proof are:
A Reflective Name
When purchasing a business name, you need to make sure you're selecting something that can reflect your business as well as the products and services of your company. You also need to choose something that will showcase what your company stands for to the potential customers. Your company's personality will depend on the business name you choose. This will also provide room for your business to grow in the future.
A Simple Name
This is one of the most important things you need to remember to keep your business name future-proof. The business name you should use needs to be straightforward. Choosing simple business names will help customers boost the exposure of your brand. As per Pavilion Promotional, there are differences between brand exposure and marketing. A simple business is not only easy to share and discuss but also super effective to market.
Conclusion
This is the ultimate guide you need to know when purchasing a business name. If you have any other queries, don't forget to let us know in the comment section below.