As investment in India's gaming development studios rises, it marks a trend in repositioning the country as a digital market leader. Growing in size and importance, India's mobile market stimulates homegrown software to prove itself beyond its natural borders.
World-Class Games Made in India
For a thriving tech company with a huge turnover and an established global customer base, an investment of USD 1 million is not significant enough to even consider. However, for an innovative startup chasing explosive market opportunities – such as social games for mobile users – this is an important occasion.
Bangalore's "Bombay Play" studio is a prime example of the more than 300 gamification software developers which have sprouted from merely 20-25 such companies a decade ago. India's game studios are "blossoming", as mobile gaming and online usage is at record high levels and still growing in India. For many already established developers, this trend has served as a basis for an organic growth beyond national borders.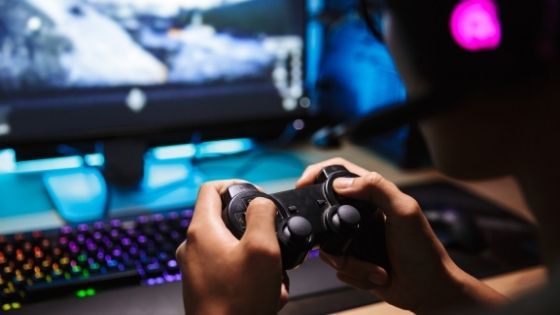 Social games, live multiplayer platforms, card and strategy board games are all among player favourites, as India has passed 750 million Internet users, most of which mobile. E-sports and real-money gaming are also hit genres, with developers looking to combine social elements with RMG roulette bets.
India's digital scene has always been thriving, with big tech companies employing much of its top IT talent. Now venture capital investors – such as Lumikai, Playco and Leo Capital – have been turning their attention to smaller startups and innovative developer studios that have been "starving for money". Most of the investments in the mobile gaming segment have come in the past couple of years. But with ambition and ability going beyond the needs of the average Indian consumer, local studios are striving to expand and go global, at a time of a constantly growing international gaming scene.
Learning from the Best
"Bombay Play" is based in Bangalore. More importantly, its co-founders Oliver Jones and Abhas Saroha have held important positions at two of the sector's leaders: Zynga and Moonfrog Games. The former is a global gaming player (e.g. FarmVille), having acquired both horizontally and vertically to maintain high-level status. While the latter has produced and promoted some of India's all-time top favourites, such as Teen Patti Gold.
What is culturally relevant in India serves as an inspiration. What is growing globally is where the future – or at least more funding – lies for desi game developers. China has gone the same path a decade or so ago, yet now it boasts some 19 of the leading 100 mobile games on the U.S. market despite global pandemic limitations and full-scale trade wars between the two digital leaders.
Trending and Growing
Targeted investment, top domestic talent and a sense of what's trending can help Indian gaming studios overcome the bias of being a back office in the digital world. As users worldwide seek ways to connect, compete and share their virtual experience, there has never been a better time to invest in social gaming and innovative cross-platform applications.
Leading trends such as html5 solutions and "instant games" (requiring no download, installation or login) are the bread and butter of India's full-cycle gaming developers. They need fresh seed financing to accelerate their product development, visibility and impact on the global stage.
Around half of India's active internet users are reported gamers. The country has overtaken the U.S. as the second-largest global App download market – mobile games alone were responsible for over 5 billion installs in 2019. The internal market is growing and represents an important laboratory for creating and launching successful and popular products. Common global challenges and the need to stay in touch and be entertained will certainly drive forward the sector, and India's game development studios plan for a leading presence on that stage.