Dysphagia is not a life-threatening condition, but it's life-altering. The degree to which dysphagia will change your life will largely depend on how severe your dysphagia is. But the way you approach the condition will make a big difference as well. The first thing you have to do is learn as much about dysphagia as you can. You can then rearrange your life to make eating decisions much easier for you. Let's take a look at a few ways that you can make dysphagia more manageable.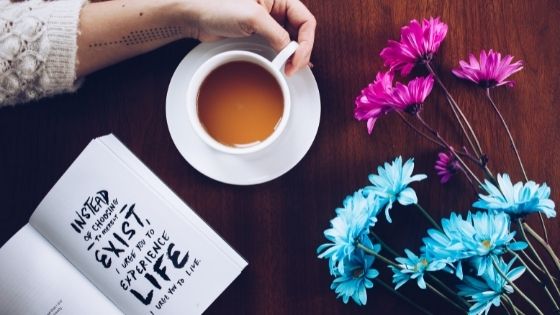 Look for Convenient Thickeners
Food thickening agents are one of the most important things in a dysphagia sufferer's toolbox. The goal when looking for a thickener is to go for one that will not affect the taste of the things you add it to too much. You also have to go with a brand that has thickeners in different sizes for convenience.
Brands like SimplyThick, for instance, offer their thickener in single-use packages. Single-use thickener packages are not only convenient, but they could come in handy in case of emergency. You could keep thickener packets in your car or at your place of work if you're still working. You'll also be able to bring them with you when eating out with your family.
Diversify Your Diet
A lot of people with dysphagia have difficulty dealing with the fact that they may have to say goodbye to solid foods for the rest of their lives, but that's often because their culinary culture is limited.
The more cuisines you know, the more you'll be able to add variety to your diet and keep it interesting. Indian and Middle Eastern cuisines in particular have lots of delicious pureed foods. Dishes like baba ganoush, congee, and hummus are all delicious and can be worked into your diet depending on your dysphagia level, so check them out.
Also, if you were never big on desserts, we suggest that you start embracing them now. The range of desserts that you can eat is much wider and desserts could help make your meals much more enjoyable.
Depending on your dysphagia level, you could eat everything from cheesecake to smooth custard, to mousses. Changing the texture of a dessert will not affect the experience as much as with salty dishes either. So, explore your options and speak with your doctor if you're unsure about any dessert.
Change Your Eating Habits
Another thing you should do is consider changing the size and frequency of your meals. You might find out that eating small meals throughout the day is much less bothersome than eating large meals. This could also prevent you from suffering from nutritional deficiencies as dysphagic people who stick to the same eating schedule often end up eating less.
As you can see, there are lots of things that you can do to make living with dysphagia easier. Make sure to get everyone around you involved and try getting support from other people in the dysphagic community.