In today's hustle and bustle of the corporate world, regular employee appreciation isn't just a nice-to-have; it's a must-have. Recognising and rewarding employees for their hard work and dedication not only boosts morale but can significantly enhance productivity and foster loyalty. Gifts can serve as a testament to the company's acknowledgement of their effort. But what gifts strike the perfect balance between thoughtfulness and professionalism?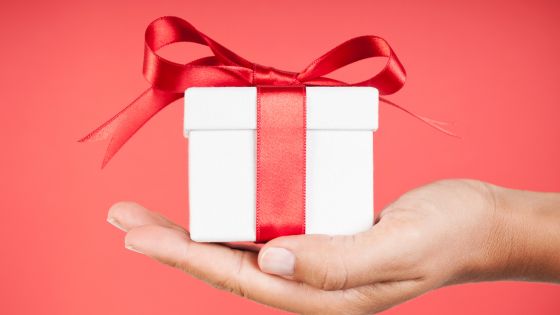 Choosing the perfect corporate gift can be a daunting task. It's not just about picking something that fits within a budget but also ensuring it resonates with the recipient and leaves a lasting impression. Here, we delve into ten unique Flower Aura corporate gifts for employees that can help you express your gratitude and show your employees they're truly valued.
1. Personalized Desk Accessories:
Nothing says appreciation like a custom-made item. Personalised desk accessories, such as engraved nameplates, monogrammed mousepads, or customised stationary holders, can add a personal touch to the workspace. Not only do these items enhance the look of the desk, but they also serve as a daily reminder of the company's gratitude.
2. Professional Development Books:
Invest in your employee's growth. Consider gifting bestselling professional development books or motivational reads. These books can provide valuable insights, tips, and strategies, helping employees boost their skills and morale.
3. Tech Gadgets:
In our digital age, tech gadgets are always a hit. Think wireless earbuds, portable chargers, or ergonomic keyboards. Such gifts show you recognise and value the importance of staying connected and efficient.
4. Wellness Kits:
Show your employees you care about their well-being. Curate wellness kits that might include items like essential oils for stress relief, organic teas, a sleep mask, or even a fitness tracker. This thoughtful gesture can go a long way in demonstrating that the company prioritizes their health and wellness.
5. Virtual Experience Vouchers:
With remote working becoming increasingly prevalent, consider gifting virtual experience vouchers. This could be for an online cooking class, a virtual museum tour, or even a digital escape room challenge. Such experiences can offer a fun and unique break from the usual routine.
6. Office Plants:
A touch of green can uplift the ambience of any workspace. Small office plants like succulents, snake plants, or peace lilies not only purify the air but also boost mood and creativity. Pair the plant with a chic pot, and you've got a perfect gift that blends aesthetics with functionality.
7. Gourmet Coffee or Tea Sets:
Fuel your employees' day with a gourmet coffee or tea set. A premium blend paired with a stylish mug or an elegant tea infuser can make their daily beverage ritual something to look forward to.
8. Travel Accessories:
For those who are always on the go, travel accessories can be a godsend. Think of items like a quality travel pillow, an RFID-blocking wallet, or a durable luggage tag. Such gifts not only cater to their needs but also add a touch of luxury to their travels. The particular gift idea also makes one of the best work anniversary gifts for employees.
9. Subscription Boxes:
From curated book clubs to gourmet food deliveries, subscription boxes offer a delightful surprise every month. Choose a box that aligns with the employee's interests, be it art, literature, food, or wellness. It's a gift that keeps on giving!
10. Personal Development Workshops:
Beyond tangible items, consider gifting experiences that foster personal growth. Enrol your employees in a personal development workshop of their choice. This could range from leadership training to soft skills enhancement or even creative outlets like pottery or painting classes.
Final Words
It's crucial to remember that the true essence of corporate gifting lies not in the price tag but in the thought behind the gesture. By choosing gifts that resonate with your employees and align with their interests, you're not only appreciating their contributions but also fostering a deeper bond of trust and loyalty.
So, as you consider your options, let these corporate gift ideas serve as a starting point. Tailor them to fit the unique personalities and preferences of your corporate personnel. After all, a well-thought-out gift can go a long way in creating lasting memories and building enduring professional relationships.