As you are building your business, you will see how important branding is. If you are not investing in building a brand, customers will struggle to engage with you (and build solid future-proof relationships). When building a brand, you need to focus on what you are saying, how you are saying it, and to whom.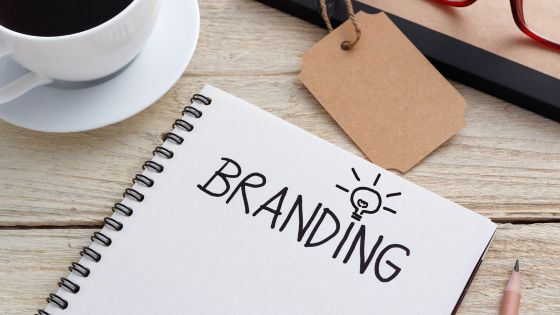 Think About the Message You Are Sending
What do you want to say to customers and users of your business? What message are you trying to get across? If you do not have a clear and targeted message, customers and end users will struggle to associate with your business and brand. Your product name says a lot about you and this is the reason that you must choose it wisely. When naming your product you must incorporate some naming exercises in your naming strategy. To establish the right message (and the right tone), look at other businesses or companies you use. See what message they send you each time you visit or purchase from them. If you are a repeat customer, then you will find their message is working.
Useful Tip: Reach out to marketing and branding professionals as often as you can. Invest in their advice, guidance, and expertise. Also, be prepared to spend time networking. Building a brand takes time, patience, and persistence.
See Branding as a Permanent Activity
To get the brand you want (where it is instantly recognized by new and existing customers alike), you will need to be prepared to invest in branding. Seeing branding and developing a brand identity as a permanent activity is crucial to your branding success. If you only see this as an ad-hoc venture, you will struggle to build longevity in your business and brand. You will also struggle to build trust, which is key for all branding.
Useful Tip: Create a slogan and logo that gets noticed instantly. Don't try to overcomplicate your slogan, and always keep logos clear and easy to understand (and non-offensive). Always test the waters with your logo and slogan. Conduct your own market research and ask for feedback from as many people as possible.
Apparel and Personal Branding
Whether you are out attending a networking session or you are setting up a physical location, your brand must be visible and present at all points. You must use every opportunity to build (and promote) your brand – from having personalised lanyards for yourself and those who are supporting your business, to having your business logo and slogan printed on apparel. Everything must work seamlessly well to endorse and highlight your brand.
Put the Customer at the Heart of Your Efforts
To successfully build a brand for your business, you need to know who your ideal customer is and what they look like. Knowing as much about them as possible will help you define what is important to them and what is not. Building a customer profile may take time, but it will help you build a brand that appeals to and reaches those that matter.
Useful Tip: Understand the Competition. Get to know who your competitors are and see what their branding looks like (and who it reaches). Learn from their branding and see how and where they invest.