The United Kingdom puts high importance on education in all regions. While education is a devolved matter in all the countries of the UK, it is still considered one of the most developed education systems in the world, according to Countries With the Best Education System global survey for 2020. It also has some of the world's greatest higher education institutions, including the University of Oxford, the University of Cambridge, and the Imperial College in London.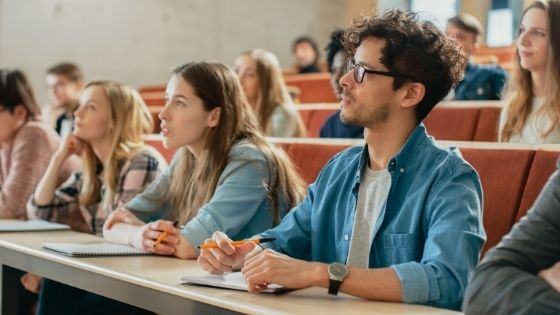 University education in the region has some of the highest standards in the world. It is why the students in the UK are working hard to meet the requirements of their universities and colleges to earn their degrees. They would share university study notes in the UK to help with their studies.
In any educational institution, note-taking can be considered as one of the most effective ways to learn in class. No matter how excellent of a listener the student is, some information could be hard to retain without any notes. If you are not keen on taking down notes, especially during important lectures, here are several reasons why you should start writing as soon as possible.
To Enhance Listening And Concentration
Each time you write something down in class, you must pay your full attention to the person speaking in front to jot down something on the paper. You must listen to each word carefully and summarise it according to your understanding as you write it down on our notes.
When you are not taking notes, you can get easily distracted with all the events happening in the classroom. It will prevent you from focusing on what your teacher is saying. For this reason, note-taking can help improve your listening and concentration skills.
To Organise Study Materials Properly
You may find it easier to organise all your study materials if you make a bulleted list of all the essential points of the lecture. Whenever you are in class, you must jot down the highlights of the lecture in bullet form so you can remember the points mentioned by the lecturer more vividly.
If you do this, you can come up with other useful visual aids like bar graphs, block diagrams, or pie charts to help you understand the lessons properly.
To Improve Performance In Class
Various researches claimed that students who take down notes usually score better in quizzes and rank higher in class compared to those who opted not to write on their notebooks. It can be the result of the retention of the important lecture points that they absorbed while writing.
Also, those who have the notes can always skim through their notebooks if they need to review for an upcoming exam. It can help them save time instead of browsing through thick textbooks. Students may also exchange university study notes in the UK to help them prepare for a graded quiz or other important exams.
Taking down notes is very important for any student in the UK to be able to meet the stringent educational standards of the region. It could be the best study guide that could help you remember all the crucial study points, so you no longer have to research it in your textbooks. If you regularly write or share study notes, you will perform and score better in class.