Selecting a care home is one of the most important decisions that individuals and families face when seeking quality long-term care for their elderly loved ones. The process can be emotionally challenging, as it involves finding a place that not only meets the resident's physical needs but also offers a safe, supportive, and comfortable environment. If you are starting the hunt, this comprehensive guide provides essential insights and factors to consider when choosing the right care home, ensuring that residents receive the best care and support in their later years.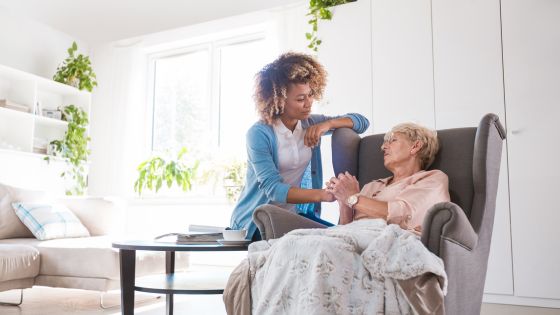 Understanding the Needs of the Resident
It is crucial to thoroughly understand the needs of the elderly individual who will be residing there. This involves assessing their medical conditions, mobility levels, dietary requirements, and any specialized care needs they may have, such as dementia or Alzheimer's care. If they are showing early signs of this or already have a diagnosis, then reach out to stpetersbury.com, a care home that provides both dementia and Alzheimer's care, as they can cater to their unique requirements.
Location and Accessibility
The location of the care home plays a significant role in the overall well-being of the resident. Consider proximity to family and friends, as regular visits can have a positive impact on the emotional health of the elderly individual. Additionally, ensure that the care home is easily accessible and conveniently located near essential amenities like hospitals, pharmacies, and recreational facilities.
Licensing and Accreditation
Verifying the licensing and accreditation of a care home is a critical step in the selection process. Care homes should adhere to regulatory standards and guidelines set by local authorities. Look for certifications from relevant governing bodies that demonstrate the care home's commitment to maintaining high-quality care and safety standards.
Staff Qualifications and Ratios
The quality of care provided in a care home is heavily dependent on the qualifications and expertise of its staff. Inquire about the staff-to-resident ratio to ensure that there are enough caregivers to meet the individual needs of each resident. Additionally, determine if the staff members undergo regular training to stay updated with the latest caregiving techniques and practices.
Visiting the Care Home
Visiting potential care homes is essential to gaining a firsthand understanding of the environment and the level of care provided. During visits, observe the interactions between staff and residents, the overall cleanliness of the facility, and the availability of amenities and recreational activities. Engage in conversations with staff members and ask questions to assess their level of attentiveness and dedication to resident care.
Safety and Security
Safety should be a top priority when selecting a care home. Ask about the facility's safety protocols, emergency preparedness plans, and measures to prevent accidents and falls. Check for handrails in hallways, grab bars in bathrooms, and other safety features that can enhance the well-being of the residents.
Social and Recreational Activities
A vibrant social environment is crucial for the mental and emotional well-being of residents in care homes. It's a good idea to ask about the availability of recreational activities, group outings, and social events that encourage residents to interact and engage with one another. If they offer plenty of variety that enables them to interact with other residents regularly, this is perfect. Just make sure to select a care home that does not put any pressure on residents attending them. They should still be able to spend their time how they wish.
Reviews and Testimonials
Before finalizing a decision, read reviews and testimonials from current and past residents and their families. Online reviews and word-of-mouth recommendations can offer valuable insights into the experiences of others and help you make an informed choice.