Job and business go through constant upheavals, and many times we are left with no current income. But having no income does not stop expenses that have to be borne no matter what. In challenging times like that, one can avail of a loan against property without worrying about showing a current proof of income.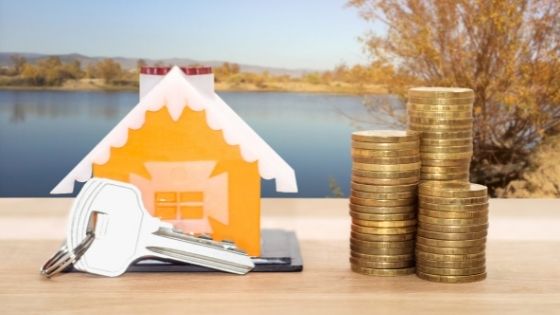 Sometimes people can't get what they need or wish for due to unaffordability. But now, one does not need to worry about unplanned expenses as now anyone can get their assets of liquid money at the time of financial emergency in the form of personal loans or Loan against property loan without any income proof.
Various housing finance companies provide you with a highly beneficial option of availing a loan against property even when you are unemployed, or your business has shut down.
In the loan against property, the lender will decide the amount of granted loan as per the fair market value of your property. The LAP process is quite simple, but the problem arises when the applicant does not have income proof. You can also apply for a loan against a property without income proof! Let us see how?
Get LAP without any income proof
Most banks grant a loan against the property after submitting income proof to be assured that the applicant will repay the loan on time. But it becomes complicated in the case of a freelancer and unemployed people.
However, today many banks grant loans without any income proof. One can check their loan against property eligibility by using various online loan against property interest rate calculators before applying for LAP. Some important tips are given below to get the LAP without any income proof:
Loan against property documents required in without income proof and ITR
Application Form
ID proof
Address Proof
Passport size photographs
Bank statement of last six months
Fee cheque for processing
7 interesting tips to get your loan against property without any income proof
If you opt for a loan against a property without income proof, follow these given tips to avoid obstacles:
#TIP NO. 1 – Try to have a conversation with your Relationship Manager
People with savings accounts that are correlated with any bank can assign a relationship manager to you who will help you with every concern you are carrying in your mind. If you are not aware of your relationship manager, you can directly go to the bank and ask any officer to connect with the concerned person.
On meeting the concerned person, build up a trustful bond between you and the relationship manager that you will pay all the payments on time. You can also request your manager to proceed with your loan against property without any income proof or ITR documents.
#TIP NO. 2 – Include a Co-Applicant
You can add the family member who has secured a source of income as your co-applicant. This will increase the chances of your application approval for a loan against property.
#TIP NO. 3 – Explain the source of your income to the officer
To verify your application, the bank officer will inspect your property. If you are the owner of any commercial property, explain your income source in detail to the inspectors. You can also refer to the officer that you do not have any income proof or ITR form.
#TIP NO. 4 – Confirm that you do not have the required documents
Submitting ITR documents is mandatory, but if you have missed it in your previous year's documents, you can explain a genuine reason to the bank officer. In this matter, play safe and consult a tax consultation and file the current year's taxes.
#TIP NO. 5 – Check the Savings of your Bank Account
Before the approval of your loan against property, the lender will check your bank details carefully. For people who have a good banking history with decent funds in their bank account, the chances of fast approval of your LAP will boost automatically.
#TIP NO. 6 – Select the option of Lower Loan Value
The Loan to Value or LTV is the total percentage of the Loan that the band will grant. For example, if the LTV is around 90%, then the borrower has to pay the rest of the 10% value of the Loan, and the bank will save the 90% value. If you do not have income proof, then request your bank officer to offer you lower LTV.
#TIP NO. 7 – Consider Peer-to-peer Lending
In this platform, the funds are raised through the method of crowd-funding. After some time, it is distributed to the eligible borrower with an interest rate. The charged interest rate is high depending on the risk factor. One can use this option when they do not have any income proof or ITR.
Summary
A loan against property without income proof is better for freelancers and the unemployed. One can avail of this Loan by passing a loan against property eligibility test. Many companies providing Housing Finance in India offer loan against property even without an income proof to make it possible for you to tide over a financial-crunch.