So, you're thinking of dropping some serious money on some UTV parts. Or you're on a tight budget and you need to figure out what to buy first. Fortunately, 2Wheel.com offers everyday low prices plus great deals on its huge inventory of off-roading parts and accessories. But if you can't make up your mind, this quick guide can point you to some worthy buys to boost performance and save you money.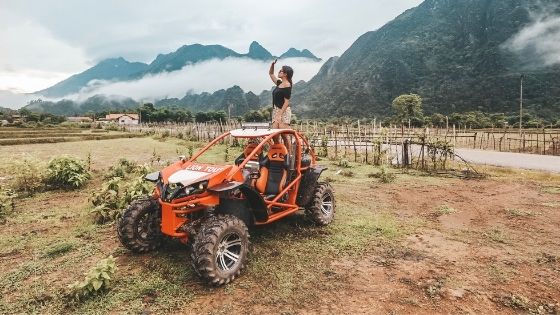 What UTV Parts Are Worth Spending Extra Money on
Here's something to consider: If your filters, brakes, oil, lighting and other basics are in good condition, your next focus should be on tires. Makes sense, right? Your tires directly impact your machine's performance, handling and safety. Whether you want all-terrain tires or need models for rocky ground, sand, mud or snow, 2Wheel's got some great UTV tires on sale this season:
Mud – ITP Mud Lite XTR
Snow – Kenda K299 Bear Claw
Rocks – Sedona Rip-Saw RT
Sand – CST Sandblast
All-Terrain – Maxxis Carnivore
The ITP Mud Lite XTR features a super-aggressive tread design and deep angled grooved lugs for superior traction – ideal for muddy conditions. The Kenda K299 Bear Claw is a great all-around performance, but its longitudinal all-terrain tread makes it a solid performer in snowy conditions. The Sedona Rip-Saw RT is an all-terrain model with 1 1/8-inch deep tread in a well-spaced pattern and siped knobs. Durable and versatile, it gets top ratings for its performance on rocky ground.
Well-known to dune riders, the CST Sandblast features a 2-ply carcass for exceptional floatation. Sandblast rear tires sport 12 full paddles and a large contact patch, while the front tires include two center rows of staggered blade-shaped lugs. Finally, the Maxxis Carnivore delivers world-class all-terrain performance thanks to its 8-ply radial construction, aggressive tread and protruding sidewall tread. This design is great for muddy terrain yet flat enough to handle paved roads with ease.
Top 5 Exhausts for UTVs
Tires are one key to your UTV's performance, but let's not forget about exhaust components. As you shop for exhaust for UTVs, you'll typically find two different types of upgrades: slip-ons and full exhaust systems. Which type you buy depends on your budget and goals, but both are readily available from 2Wheel.
Slip-ons mufflers are the budget-friendly choice. Some do provide a small performance boost, but you may also love the resulting aesthetic and sound improvements. Popular models include FMF Racing's PowerCore 4, equipped with its own spark arrestor. Other top-rated options include the Gun EVO Sport Utility and HMF Engineering Titan models. If you prefer a bigger upgrade, both the Big Gun EVO Sport Utility and HMF Engineering Titan series have full system versions. The EVO Sport is lightweight and comes with a built-in spark arrestor, while the Titan system's best selling point is its heat, rust and corrosion resistance.
UTV Part Shopping Tips
Exhaust parts and tires aren't your only upgrade options, but they're great places to start. Understanding your budget and performance needs is vital. Be sure to read customer reviews, and don't forget to read specs on each item. Don't forget that customer service staff can help you compare options as you shop.