When it comes to traveling, there's nothing quite as inspiring as watching someone else do it. Seeing the world through another person's eyes can make you start daydreaming about your next vacation – or even just booking a trip on the spot. Thankfully, there are lots of travel videos available to get you started. In this blog post, we'll share some tips on how to use travel videos to inspire other travelers – and maybe even get yourself excited about your next trip!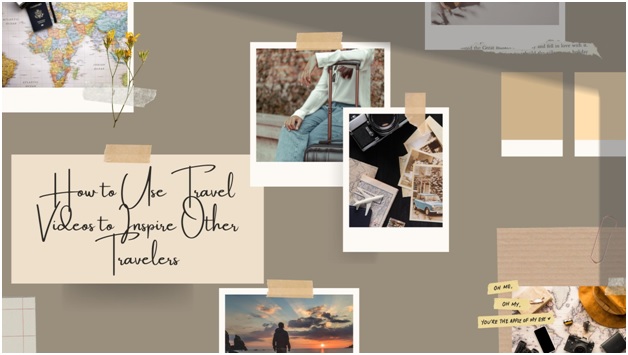 Share a few examples of inspiring travel videos
To begin with, you need to be sure that you are sharing travel videos that you actually enjoyed watching. There's nothing worse than being inundated with clips of someone else's perfect vacation – it can just make you feel bad about your own life choices. Instead, focus on sharing videos that are fun, interesting, or even just beautifully shot. A good travel video should make you want to jump on a plane and see the world for yourself.
Share a video that made you decide to travel
Whether it's stunning landscapes or an amazing experience, there's likely a video out there that made you want to pack your bags and head off on an adventure. Share that video with your friends or followers and let them know why it inspired you to travel. You never know – you might just be the person who inspires someone else to make their dream trip!
Showcase a trip or adventure that's on your bucket list
If you have a place that you've always dreamed of visiting and you finally got the chance to see that place with your own eyes, share a travel video about it! Chances are, two or more of your friends or followers have the same destination on their bucket list. By sharing a video, you might just be the person who inspires someone else to finally book their ticket and tick off that destination from their bucket list!
Share your own travel videos
One of the best ways to inspire others to travel is by sharing your own experiences with them. If you've been fortunate enough to explore some amazing places, then make sure to share your videos with friends and family. Not only will they get inspired to travel themselves, but they'll also get to see the world through your eyes. This may sound simple to you, but it could mean a lot to others.
Offer tips for creating your own travel video
Once you've shared some of your favorite travel videos, you can also offer some tips on how to create your own. If you're a seasoned traveler with plenty of experience making videos, then share your knowledge! You can share your favorite editing style and the best video editing tool that you have used. Help others capture their own amazing experiences and show them how to edit and share their videos. Perhaps someone will be inspired to start their own travel vlog after watching yours!
Encourage readers to share their own travel videos with others
Finally, don't forget to encourage your readers to share their own travel videos with others. If they have a great experience or capture some amazing footage, make sure they know that they can inspire other travelers by creating video clips about your travel and sharing them. Your words may become their encouragement to show the world what they saw and experienced as well.
These are some of the tips that you can use to inspire other travelers. So next time you're planning a trip or watching one of your favorite videos, remember that you have the power to encourage others to explore the world – and maybe even get them excited about their next adventure!