If you have decided to ditch your internal IT infrastructure and outsource your computing needs, there are different options to choose from. You can choose to hire a hyperscale data centre or one of the data centre colocation companies within your area. If your company needs to process huge volumes of data and require thousands of servers' computing power, you will need to hire a hyperscale data centre. On the other hand, if your computing requirements exceed what your in-house IT infrastructure is capable of but is not large enough for a hyperscale data centre, you may choose to rent space in a colocation data centre.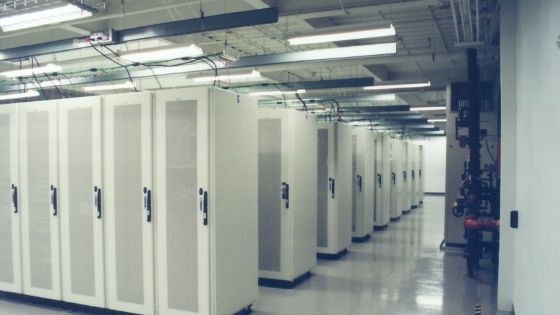 What is a Colocation Data Centre?
A colocation centre is a facility that rents out part of their IT infrastructure complete with power, cooling, and security systems to companies. However, a colocation centre may rent out to different companies simultaneously. To simplify the concept, a colocation data centre is similar to a hotel where guests can rent out a room or number of rooms depending on what they need for a specified amount of time. However, the hotel can still rent out the remaining rooms to other guests.
In a colocation data centre, the facility already has the servers and infrastructure in place. Companies may choose to use these infrastructures or choose to bring their own to the facility. The facility will then provide security for the company's IT infrastructure, which may be in the form of a single rack or cabinet to a bigger space such as cages or private suites.
What are the Benefits of Using Data Centre Colocation Companies?
A colocation data centre is designed to provide a high-performance environment for your company's IT infrastructure. The power supply of data centres is also designed to eliminate any downtime. Furthermore, colocation companies will provide you with dedicated connections, cloud-based computing, and business network solutions to help streamline your business operations to become more customer-centric.
How do You Choose the Right Colocation Centre for Your Company?
Choosing the right colocation provider is critical for your business since it will be the site where your IT infrastructure is housed. It would be best if you choose your provider based on the following:
Location
Your colocation provider must be near your main place of business. You should consider how easily your in-house IT manager can get to the colocation facility in emergency cases or if you need to upgrade your equipment. Likewise, you need to assess the location if it is prone to natural disasters that can affect the facility's supply of power. Lastly, you need to assess the number of fibre paths running to and from the building.
Scalability
You should also consider the amount of space that is available for your IT infrastructure. Is there still room to expand when your company grows? You should also determine if your colocation provider can give you out-of-the-box solutions that will meet your demands as soon as the time comes to scale up your infrastructure. This is why you need to choose a colocation data center near you that has ample infrastructure reserved for additional rack space and servers, as business requirements grow with every passing year. So, you need to shortlist a colocation service provider like "Dataknox" if your company is based out of Newark CA, as it can not only provide security and uninterrupted power, but that extra amount of space when you think of ramping up your business.
Deployment Efficiency
It is also important to assess how fast the provider can set up new infrastructures such as an additional server or storage. Likewise, if you need to have infrastructure upgrade or new apps installed, how soon can the provider deploy the app to the cloud?
Financial Stability
The last thing to look for is the data centre colocation companies' financial stability. It would be best to look for a provider that will support you for at least five to ten years.
Housing your critical IT infrastructure to one of the reputable data centre colocation companies will give you more benefits than harm.