Any construction project requires the proper tools and heavy equipment. May it be a new park, an office building, or an entire village, using the right machines will make work not only easier but also faster and cleaner.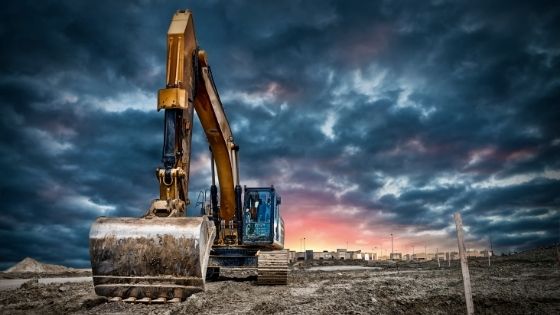 Tips in Picking Heavy Equipment
Before looking for equipment rental and sales, you need to know what type of heavy equipment you need to use. Many kinds of heavy machinery have similar purposes but can have different or adverse effects on your project. If you're unsure, here are some tips on picking the right heavy equipment for your project.
• Take note of what you'll need
By planning each task for your project, you can narrow down the list of equipment that you'll be needing later on. Your project may require a couple of multi-purpose equipment or a select number of specialty tools or machines, which all depend on the job requirements and your budget.
• Size of the project and equipment
Examine the scope of the job before getting or renting any heavy equipment. Large-scale jobs like building a mountain bike trail where you need to level and shape the ground require bigger machines such as backhoes excavators. Some newer, more modern compact equipment can also be used for smaller scale, tight-spaced projects like backyard remodeling for easier maneuverability. When working with such equipment, at times replacement parts are also required for their proper functioning, such as electronic fuel transfer pump.
• Conditions of the site
Various equipment models operate differently based on the environment they're in. Temperature and terrain are two factors to consider while knowing the layout of your worksite. Other secondary factors such as noise and ground impact are also important if your client wants to be discreet with their project.
• The versatility of the equipment
Pick the heavy machines that can perform many of the tasks that need to be done in your project. These kinds of equipment are the best option to consider as they offer more versatility and can be adapted to other roles.
Specific machines or attachments, like a stump grinder attachment for a skid steer to remove a dead tree stump, are sometimes needed to perform certain tasks. For this, you'll need to get the exact equipment for the best results.
• Replacement parts availability
When the time comes to acquire replacement parts for your machine, it is vital to know the origin of the equipment. Replacement components can take a long time to arrive, especially if the equipment company is in a different country. If your machine's parts seem to be nearing the end of their lifespan, it's best to order replacements as soon as possible.
• Operations suitability
Although newer, niche equipment may outperform its predecessor, think of the difficulty of operating the machinery. If the machine proves to be challenging to work with, you can lose vital hours trying to make it work.
• Knowledgeability of handling machinery
Only rent or purchase construction machinery you know how to use and are confident operating. Using equipment you don't know how to control could lead to accidents and other mishaps on the job site. Hire someone who knows how a certain heavy machine works to ensure a lesser margin for error. Getting construction equipment that your operators are familiar with will make work much quicker and easier.
Rent or Buy Heavy Equipment for Your Project Today
You can't perform a decent job with the incorrect tools or machinery. You can prepare by looking into the required equipment and ensuring that the people on site know how to properly use what they're handling. This is important to avoid any accidents or damage to your crew and the project you're working on.
At any construction site, improperly-operated equipment can cause mishaps at any given time. Providing necessary training for the different equipment on the site will help your crew understand and learn how to handle the machines safely.
If you already have an idea of which heavy machinery you'll need for your upcoming projects, you start looking into equipment rental and sales. Rental centers can assist you in choosing the right tools and machines you'll need for any given job. They'll give you the specifications of the equipment you'll require and compare the different uses and roles of the said equipment.