Did you hold a website that has a good online presence and received huge reviews for your website? These reviews can be emerging stars for your business success. As a website owner, you know how crucial it's to maintain these reviews for the long term and to build a strong customer relationship. But the question is how you'll respond to Google reviews in the right way that have a long-lasting impact. We've covered you all if you are seeking the same query.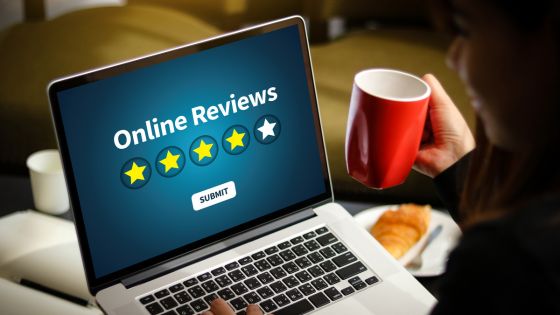 In this blog post, we'll guide you on how you can respond to Google reviews correctly, whether negative or positive. So, read the blog thoroughly.
How Do I Respond To A Google Review?
Google is the world's most popular search engine, and billions of users use it for searching their queries. Several users use this popular search engine to check popular websites to view their ranking and review status. Based on this analysis, they make a purchase decision. This helps you build a strong relationship with your potential customers and know their current demands.
You can also respond to your customer reviews; although it's time-consuming, flat-out, and awkward, it's not as difficult as people say. You can reply to reviews either from a desktop or mobile device.
How To Give A Response To Google Reviews From A Desktop Device?
Below I mentioned the steps to respond to your customer or maintain your reviews page through a desktop device.
First, sign in to your Google my business account if created before. Otherwise, create a new one by going to the business.google.com page.
Click on the preview button on the left sidebar.
Now a list of recent reviews will pop up, and it's up to you whom you want to give a response.
Click on the "reply" button.
Next, a message box will open, and you must type a response.
Lastly, click on the "post reply" button.
But make sure to turn on Google my business notifications so that you quickly get a new response.
How To Give A Response To Google Reviews From A Mobile Device?
To give a reply to any Google review from a mobile device, pursue these steps.
Firstly on your mobile device, open the Google my business app.
Tap on the customer's button from the bottom navigation bar.
You'll see the latest reviews on your mobile screen. Tap on any review you want to reply to.
As you proceed to reply, a message box will appear for you to give a reply.
Lastly, tap on the "send" button from the upper-right-hand corner.
How to manage Google reviews?
Each business has different strategies for responding to reviews. It's not uncommon that individual businesses' needs are different and hence contain different demands. For instance, most businesses think to give a response to everyone, while others think to give a reply to a specific review. Whatever strategy a business use, the management of your Google reviews falls under these:
First, create a business-specific plan for when to respond to customer reviews.
Continuously monitor your Google business account to get the latest information.
Read all the reviews, both positive and negative, and then make a decision to whom you want to give a response.
If you find any fake review, you have the authority to delete it asap.
How To Respond To A Negative Google Review?
Most organizations or individuals are afraid not to respond to negative reviews. But negative reviews are not for threatening you but to improve your online presence. It requires careful planning and a proper strategy to manage your negative reviews to improve your online identity. But how will you respond to these reviews?
● Internally Assess And Evaluate Feedback
Don't directly jump to the conclusion – when you emotionally respond to a negative review, you fuel your customer's anger. So take your time and logically respond to a negative review so that they can calm down and the situation is easily handled.
● Use A Template For Review Responses
It's easy to respond to bad reviews angrily, but it'll tarnish your online presence. If you don't find the appropriate response, you can use a template to review the response. It will showcase your kind and warm words to your customers without hurting their sentiments.
● Publicly Respond To The Review
Don't hide your response. It's a bad practice that leads to inactivity and carelessness. If you get a negative response publicly, make sure to deal with it publicly, don't be private. It'll help you and your customers and potential clients that you're actively monitoring your online presence and are well aware of what's going on in your channels.
● Don't Be Afraid To Admit Mistakes
No one is perfect, so no business is. As you grow, there are chances that your team makes mistakes or your potential customer isn't satisfied with it. You can't even satisfy every single customer; it depends on how it perceives your brand. If you made a mistake, admit it without having a conflict. Show transparency when you respond to a negative comment.
● Clarify Details If They Are Unclear
No one gets paid for submitting reviews; it depends on how you manage your online presence. If someone submits a negative review about your organization or business, you should clarify it publicly so that you gain trust and loyalty about your organization.
● Provide Empathy And Solutions
When you write a fluffy response to a negative review apologizing for the customer's experience, and you've done your best not to be impulsive, you don't provide any actionable items or solutions to mitigate the issue. You need to respond to it more effectively. If possible, provide some solution that will make it right.
● Provide An Incentive If Necessary
If your customers leave negative feedback, you can regain their attention by offering incentives. However, it's critical to use this approach selectively. Provide incentives based on the customer's lifetime value and relationship with your business. If customers consistently leave bad reviews and spend little, they might not be a good fit. If that's the case, you should invest more in acquiring or retaining customers with higher lifetime values.
● Sign Your Name At The End Of Your Response
This is the best approach to consider. Signing your name at the end of each review shows customers that you're a real person. The customer gets happy when they see such gentle behavior with them.
Beside all these, you can also take advantage of Serp Suppression services to push down the negative search results and reviews from Google.
Conclusion
Responding to Google reviews in the right way is the best strategy to grow your business. There's no need to respond to all the reviews. As I mentioned above, you can plan a strategy and go ahead. It'll help Google to rank your business in search engine results based on positive reviews and your active response or management with your client and customers. If you want to know how to reply to negative and positive reviews, go through this blog post.