In recent years, many professionals have found themselves working from home either on a full time or part time basis. As many aspects of life continue to return to normal, this is one area where it appears as though a longer lasting change has taken place.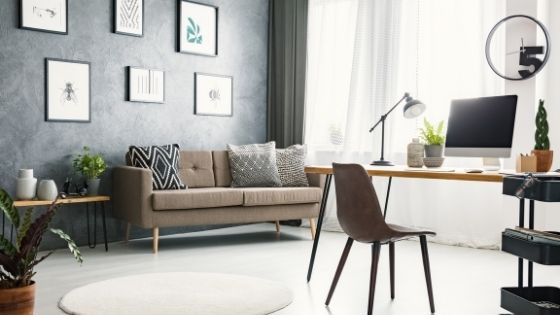 Generally speaking, those who have experienced working from home are happy with the home to work life balance they can strike with such a scenario and businesses are enjoying some significant savings when it comes to running things. Because of this, there are many professionals who will most likely not be returning to the office any time soon.
If you have found yourself in a situation where you will be working remotely for at least a portion of the time, you might be wondering just where in your home you should set up shop. It is important to give yourself a home office of sorts so that you can have the space to focus in on your tasks for the day without distraction.
Finding space in your home to transform into a home office can be a challenge. However, if you are looking to do just that (in order to make working from home more practical), here are a few options that you should consider.
Build a Conservatory
Sometimes, there just simply isn't enough space in your home to use as a home office. Instead of paying for an expensive and time-consuming addition, you can opt to have a modern orangery or conservatory built onto the back of your house.
Such a construction is a quick and easy solution to your lack of an office space. You will have the benefit of plenty of natural light shining on you as you work and the space that you need to focus on your job.
Choose Furniture Wisely
Once you have found or built the space for your home office, you will need to ensure that it is outfitted with the right furniture. You will most likely need at least a desk and chair, but you might also want a table and other storage as well. It is important that the furniture you select is comfortable and fit for purpose.
The fact of the matter is that choosing an uncomfortable chair (for instance) will make you time in your home office less enjoyable. You will also be less likely to spend the time that you need to avoiding distractions at home if your office furniture isn't comfortable.
Exclude Distractions
When piecing together your home office, it can be tempting to include home comforts like a mini fridge or a television. However, such things can all to easily serve as distractions from your job.
Do yourself a favour and exclude any and all distractions from your plans so that you can create the ultimate home office for yourself that will be a place where you can be as productive as you need to be. It is also a good idea to make sure that others in your home know that when you are in your office you need to be working undisturbed.