Customising products for customers is what NBFCs do best, and an engineer loan is an ideal example. Engineer loans are specifically targeted towards these salaried and self-employed individuals for their personal and business needs respectively.
You can utilise an engineer's loan for personal requirements such as:
● Organising a wedding.
● Renovating your home.
● Higher education.
● Consolidation debt, etc.
On the other hand, you can also such loans for engineers for business purposes such as:
● Equipment purchases.
● Plant & machinery upgrades.
● Working capital.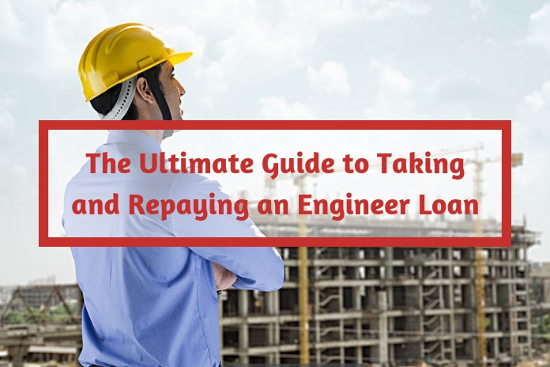 Both of these loans come with different features mentioned below:
1. High financing option
Salaried engineers can avail up to Rs. 25 Lakh with a personal loan. Self-employed engineers can get up to Rs. 30 Lakh with an engineer's loan from leading NBFCs, to free up their blocked capital.
2. Flexible repayment tenors
The repayment tenors coming with personal financing for engineers range from 12 to 72 months. On the other hand, business loans for engineers have a loan tenor ranging from 12 to 60 months.
3. Fulfil on a few eligibility criteria
Lenders require you to satisfy the following eligibility criteria to avail an engineer loan:
Salaried engineers
● Age between 25 to 59 years.
● Working experience of minimum 3 years.
Self-employed engineers
● Age between 26 to 65 years.
● Business experience of minimum 3 years.
4. Only a few documents required
You have to provide the following documents to avail an engineer loan:
● Engineering degree certificate.
● KYC documents (PAN, Aadhaar, Driving License, Voter ID, Passport, etc.)
● Bank account statements of the previous 3 months.
Salaried engineers have to provide salary slips of the last 3 months while self-employed engineers have to produce their proof of business.
Points to consider before you take an engineer's loan:
I. Amount
Applying for an unreasonably high loan amount can result in your application getting rejected.
Hence, use a loan eligibility calculator to determine your loan amount. The calculator will show you the amount you can receive based on your income, credit card debt, outstanding loan EMIs, etc.
II. Rate of interest
Engineer loan interest rates vary between financial institutions. Hence, compare the same before you apply. Also, check the different charges.
III. Tenor
The tenor is directly proportional to the cost of loan – principal + interest. A longer loan tenor will mean your cost of loan will be high and vice versa.
Take a look at the following example to know better:
The cost of loan will be Rs. 637,411 on a loan of Rs. 5 Lakh for 5 years at 10% rate of interest. On the other hand, the cost of loan will be Rs. 580,806 for 3 years on the same loan.
IV. Credit score
You also need to have a credit rating or CIBIL score of 750 or above to avail a professional loan. In case you do not have such a rating, there are numerous ways engineers can increase their CIBIL score within a short span of time. For example, keep your credit utilisation under 50% of the total credit limit and always pay the total amount due instead of the minimum due amount to improve your credit score.
V. Pre-approved offers
Top lenders and financial institutions of the country also provides pre-approved offers that save you time when availing financing by making the process simplistic. Pre-approved offers come with home loans, business loans, personal loans, and numerous other financial products. You have to provide your name and phone number to check your pre-approved offer.
Points to consider when repay the loan:
I. Pay your EMIs on time
Paying your EMIs in time will help you avoid late payment charges. Furthermore, it will also increase your CIBIL score.
II. Use an ECS
An ECS mandate will connect your account to your loan account. Opt for ECS to pay your loan EMIs automatically every month.
Consider all the points mentioned above when you apply for an engineer loan. Manage your loan responsibly to repay it in due time. Maintain a strong financial portfolio to avail the best benefits and features for future advances.