Mother is the name we all call when we are in need. Mother is who we fear if we break the China wear or have weeks of laundry scattered on the floor. Mother is the savior if we are missing a sock or a button. They may nag our ears off but they are there whenever we need them. As the saying goes, mother knows best. Maybe not true all the time but a mother wants to see her children happy and healthy. They are not perfect. They fail and need help too. They need assurance and encouragement from the people around them. This mother's day let shower them with love and gifts.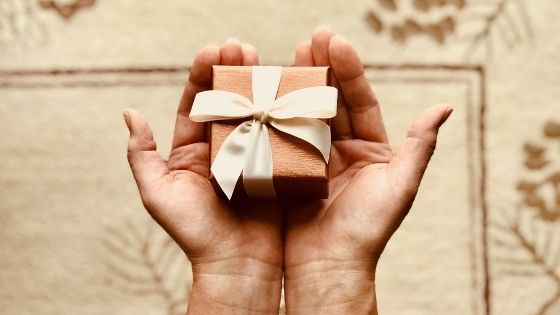 Here are 8 gift ideas to make her feel extra special on her day:
1. Bijouterie and Timepieces
Jewelry and watches like a Lady Datejust are expensive. It reflects your willingness to spend a significant amount of money on somebody. Despite the high cost, jewelry and watches will last a long time.
Bijouterie and timepieces range from loud to simple yet elegant. A Lady Datejust has a universal appeal and works as an everyday wristwatch. You can give your mom a gold Datejust, stainless-steel, or two-tone. If your mother has sensitive skin look for hypoallergenic jewelry and wristwatches. You can opt to buy pieces for special occasions or classy pieces that will fit all occasions. Stores also offer engraving services that would make the gift more personal.
2. Perfume
If you know your Mother's favorite Fragrance, it would be a lovely gift. If you are unsure, you could buy a discovery set. This set has larger-sized samples, usually with leaflets describing each scent.
Perfumeries also have package sets that feature mini bottles of their Best Sellers that come with discount vouchers for future purchases. Scents evoke memories. We want to give mom a perfume that will bring up good memories when she puts on perfume.
3. Flowers and a Letter
A thoughtful letter can be a treasure for years. Writing a letter shows you are invested and want to cherish the relationship. You make the receiver feel special and loved by giving time to pen down your appreciation and gratitude.
Giving flowers is another non-verbal way of showing love. Soft pink roses signify joy and admiration. Orchids, chrysanthemums, tulips, irises, carnations, and lilies have different characteristics that can relate to your mom. Garden plants and potted plants are more practical and can be transplanted to your mom's garden. A green thumb and plant enthusiastic mothers would enjoy this kind of gift.
4. Home Baked Food and Pastries
Cook your mom's favorite dish. An advantage of making your food is you can make it just the way the person will like it. You can control how much ingredient and which ingredient goes into the bowl. You can substitute to fit your mom's dietary needs or health restrictions.
Baked goods will be a nice gift too. Get fancy with the cupcakes, cakes, and pastries. Homemade food tastes better than store-bought because of the time, effort, and love you put in plus the ingredients you use.
5. Custom Items
If you are gifted in arts or the creative type, you could customize a portrait for your mother. Our parents are from a generation of paper and ink and they appreciate art more than we do now. Also, art never grows old.
Look for photos or draw from memory an unforgettable moment of your mother or your family or choose any photograph that is special to your mom. You could also design or order personalized clothes, drapes, or whatever stuff you would give.
6. Day-out
Take mom out for a day of pampering. With the duties of being a wife, taking care of children, house chores, and career, a mother has less time to herself.
Bring mom for a spa session. You could also book her for a makeover, complete with hair, mani, and pedi. You could do activities she enjoys, like bowling, strolls through parks, joy rides, or watch a movie.
Make a wish coupon
What does mom need? Give mom the option to choose what she would want for her special day. This way, you could avoid buying a present she might not use. Wish coupons are wild cards. Your mom might want a family picnic, material gifts, cash, or something you are not ready to give, such as grandchildren. Be honest with your mom and set limits to what you can only afford.
8. Quality time with Mom
Time is a gift. Spending quality time is one of the things we neglect in the pursuit of achieving our dreams. Sometimes we try to compensate with gifts when we cannot be with our loved ones physically.
Allot time to be with our mothers. They never stop being our mothers even if we are old and wrinkly. Let us show them our love by giving them our time of the day to catch-up, have fun and discover more things about each other.