In today's 21st century, when the entire country is becoming cashless with the concepts of digitalization; a major fraction of the rural society is deprived of the basic banking infrastructure. Despite the fact that government bodies are making various efforts to introduce banks in unbanked parts of India, a lot of marginal workers, migrant laborers, and people living in remote and scattered places still face problems due to lack of banking infrastructure.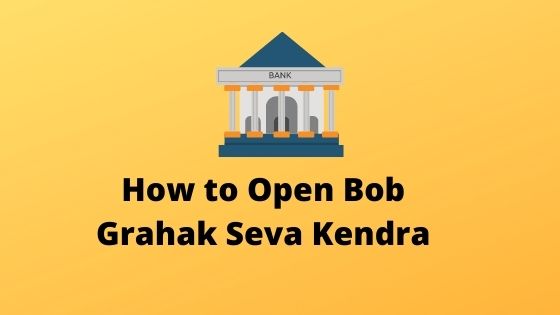 BOB CSP/ BOB Kiosk Grahak Seva Kendra is one such successful effort by the RBI government to introduce banking facilities. Here the Bank of Baroda allows the private entity to operate as an authorized bank in absence of a bank.
Here is how a private entity can open his BOB Grahak seva kendra or BOB CSP
Any individual person who meets the following criterion can apply for Bank of Baroda CSP:
Applicant for BOB CSP should be a person in his youth i.e 18 – 35 year old (Preferably)
Any person applying for CSP registration should be able to handle basic software's and computer applications
The person should have minimum qualification of 10 + 2 in any stream (Arts, Science, Commerce, Diploma)
The applicant of BOB Grahak Seva Kendra should be a resident of village area.
The applicant of Bank of Baroda should have a owned space of minimum 10*10 sq.ft.
Once the person meets the above criterion, he can apply for a BOB CSP with their nearest BC (Business correspondent) along with a proper identity card.
Area Business correspondent will scrutinize the application made by applicant and will decide if there is a need for BOB CSP in the given location and if the applicant is capable enough to carry out the day to day functions of CSP.
If the area business correspondent finds you to be a perfect candidate for carrying out the day to day activities then they will accept your application
Once your application gets selected, you will receive a letter along with welcome kit from the business correspondent.
The entire process of BOB CSP online registration can take up to one month of time.
Is BOB CSP profitable?
In a village where there are no Banks or ATM's people face grave problems of cash withdrawal, cash deposit and money transfer. In these areas starting a mini bank unit can attrack a lot of customers to satisfy their day-to-day banking needs.
Being a much needed business, BOB CSP which is also known as BOB Grahak Seva Kendra has proved to be a very profitable business for youth residing in the rural parts of the country.