Exposure to hurricanes, strong winds, heavy snow, and other extreme weather elements can deteriorate your roof faster. Over time, your roof will have incurred enough damage and leakage that will call for repairing, improving, or replacing the structural cover.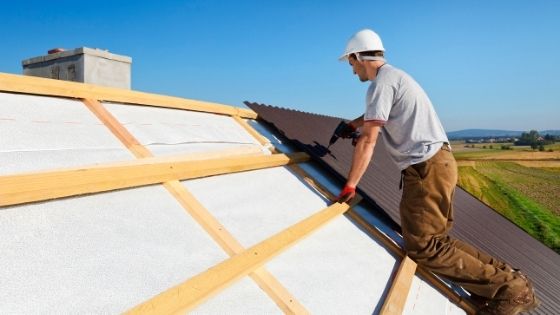 As a homeowner, it might be tempting to fix the roof yourself. But it would be a wiser decision to hire an experienced roofing contractor who can identify your roof problem easily and can fix it properly and safely. Here are some tips that will help you choose the ideal roofing expert for the job.
1. Research Potential Roofers in Your Area
Ask friends, family, and colleagues if they have excellent roofers they can recommend. If they don't know any, you can always search online for reputable, licensed, and insured contractors near your residence. Visit their websites and find reviews and testimonials from their past customers. You can also check out customer reviews and complaints about a roofing company in Better Business Bureau (BBB) database.
2. Know That You Have Options
Fixing your roof can be expensive. To get your money's worth, you need to look for the perfect contractor who can deliver quality service at a reasonable price. Ensure this by talking to a few roofing companies before settling with one.
Treat it like a job interview where you ask them important questions and information about the roofing job. Cover the basics like the contractor's experience, the type of roofing service you need, project cost, and the length of time required to finish the work. Get all the necessary details that can help you select the qualified roofer who can offer you the best deal.
3. Ensure the Legitimacy of the Roofing Business
In the roofing industry, it's common practice for some contractors to trick homeowners by performing fraudulent acts. Their scams include repairing without a contract, requesting a large down payment, giving extremely low bids, and committing insurance fraud, among others.
To avoid getting victimized, make sure that the roofing company you are considering is well-established. Find out the business's actual address and years of experience in the industry. Also, ask them to provide several verifiable references to know if they deliver consistent quality roofing services for their customers.
4. Avoid Choosing a Contractor Based Purely on Price
Don't be easily tempted to hire a roofer that offers the lowest bid. Look into why the different quotes you received are priced that way. Though the roofing cost is an important factor to consider, your final decision should be mostly based on the quality of workmanship a potential roofer offers.
5. Ask About the Materials They Use
Competent and reputable roofers are willing to discuss the types of roofing materials they utilize. Because they are knowledgeable in their field, they can help you choose the appropriate shingles or tiles for your roof repair or installation.
Ask for top-quality roofing brands and their respective price points. Learn these details in advance before starting the project. This way, you can know the new or repaired roof's lifespan, and you can allocate enough budget for the supplies.
6. Understand Your Contracts and Warranties
Legitimate roofing businesses always provide contracts. When you receive yours, always be cautious when reviewing them. Don't sign them unless you have taken your time understanding the documents. Ask contractors to explain the parts that are hard to understand. It's a red flag if a roofer fails to provide a contract or pressures you into affixing your signature without reading through the paperwork.
Professional roofers also have written warranties given to customers. Companies can offer varying lengths of workmanship warranties that can span up to 25 years, sometimes longer. They can also offer a roofing materials warranty that can last from 20 to 40 years.
Ensure that you keep these documents properly. So, when any roof problem arises within the warranty period, roofers will inspect the issues and do the necessary tasks to fix them, free of charge.
By picking the right candidate for your roof project, you can sleep better at night knowing that you have a sturdily built roof. Moreover, you will feel assured that the structural cover can protect your home for a long time. Save money and time by remembering these tips in hiring a reliable roofing contractor.