If you are thinking of visiting the UK, or maybe you live in Great Britain but you fancy a day trip away from the house, then a great destination is Adlington Hall.
Adlington Hall is a country home in Cheshire, which is situated in the northwest of England. It is set in the grounds of the Adlington Estate, which consists of gardens, streams, and even a maze.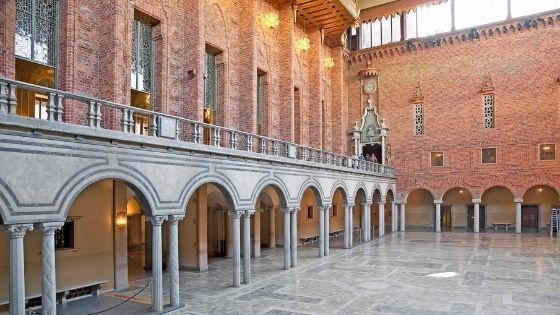 Of course, it is not just about the house itself. While Adlington Hall is a quintessential English experience, it can act as a springboard for exploration further afield because it is located usefully close to the Scottish borders, southern England, and British must-sees like the Yorkshire Dales, the Lake District, and London (which isn't far, especially by train).
This is why Adlington Hall is a great place to visit:
If it is your first time visiting England, it is a quintessential experience
If you have never visited the British Isles before, and you're looking for the quintessential British experience you see so often in movies, then Adlington Hall is the place for you.
When most people think of Britain (and England in particular), they usually imagine rolling countryside, quaint villages, and afternoon tea. While there is far more culture to explore in the UK than this, it is certainly an experience that Adlington Hall and the surrounding area can live up to, with guided tours of the property's ancient history, picturesque grounds, and local villages you can explore.
If you are planning a trip to Britain, it can be quite overwhelming to know where to start or how to find the experiences you can talk about for years to come. It is worth pinpointing particular locations (such as country homes, cities, and historical landmarks) to work your way through. Adlington Hall is certainly worthy of a spot on this list.
It is well situated, so you don't have to travel far to find more culture
One of the benefits of visiting the Adlington Estate and surrounding areas is that it is usefully situated. Located in Cheshire, you have lots of countryside to explore, and when you're finished, there is Manchester close by for that old English city atmosphere. Indeed, given Manchester and nearby Liverpool's musical history alone, you won't be stuck for historical landmarks to visit.
Indeed, you are also close enough to the beautiful Yorkshire Dales to make a day trip of it, as well as the Lake District and even Scotland, which is a few hours away.
Despite its northern location, Cheshire isn't actually that far from London by train and is certainly accessible if you want to travel further down south.
Of course, Adlington Hall is a great destination even if you live in the UK. If you work long hours in a city, exploring a historical country hall is a great way of destressing at the weekend and can serve as a base for a longer trip in the countryside.