Moving to a new apartment in Chennai is exciting. Chennai is a vibrant city with colorful people and interesting places to visit. Moving into a new place is all joyful until you look at the foot-length to-do list you have to tick off. It is a lot of work to set up everything right from scratch.
Even though the best residential projects in Chennai come with a fully furnished apartment, some of us want to arrange and replace things according to our taste.
Once you are mentally prepped up to revamp the whole house and start from scratch, sit down and jolt the budget. It is essential to keep things within the budget because shopping for a home has the capability to drag things up and make you spend more than expected.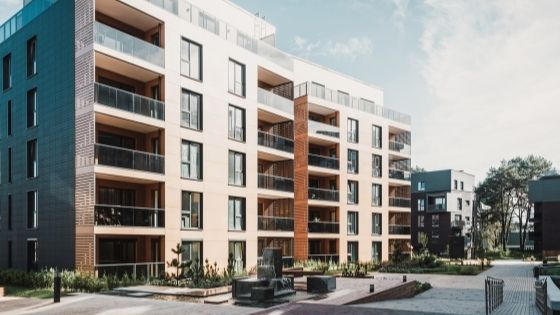 Before plunging in and adding everything to your cart, make a list of items that are crucial to decorate your home. Then choose two important spaces to decorate without any compromise on the decorative items. Mostly, the important spaces in the house are the living room and the bedroom. However, if you are kitchen-savvy you might want the kitchen to look more attractive than the bedroom. The two important rooms you select will be the ones that need most of the investment.
Next, make up your rooms in your mind. Visualize how things need to look and where to place what. If needed, draw your visualization somewhere. This will give you the clarity to buy the right things.
Below are some tips that you find helpful for decorating your home from scratch. Every room has some things in common like the window screens and the lights. First focus on ticking off the common items that you need to purchase to decorate the home.
Windows
Unfinished windows make the whole home look unfinished. Always make sure to treat your windows right. Go for simple and neutral blinds or curtains that match your wall. You can always add a second printed or patterned curtain to add an element to your neutral curtain.
Lighting
Changing the style of lighting gives a whole new modernized look to the room. Replace the old traditional tube lights with LED lights, floor lamps, pendant lights, and other stylish lights.
Entryway decoration
A bench or a narrow table
A narrow table with additional cabinets will act as a source for your keys, frequent handbags, and other stuff. You can even use the cabinet for your footwear storage.
Mirror
Hang a mirror just above the narrow table. This brings in more light to the entryway and also gives you a chance to check yourself when you are going out or coming in.
You can also add some wall hooks near the mirror for hanging keys, umbrellas, backpacks, and jackets. Make sure to choose the right frame for your mirror or you can also go for a frameless mirror.
Living room decoration
Sofa
We know that a sofa is an imperative item to be included in the living area. Choose the sofa carefully. It should fit into your living room perfectly. Some best residential projects in Chennai come with fully furnished apartments that have the right sofa compatible with the size of the living room.
Coffee table
A coffee table for compartments for magazines and stuff would look great for the living room. If the space permits go for a coffee table that is narrower and made out of wood.
Wall art
Setting up your own gallery-style wall would look great for the living room. You can choose a themed set of paintings and hang it on your wall to look attractive and uniform. Paintings and wall art would be a nice touch if you have a neutral wall (preferably white). It may not look as good on wallpapered walls.
TV cabinet
You can either wall mount your TV (this gives extra space to your living room) or have a TV cabinet for the media and stuff where you can fit some home theatres and speakers. Go for a narrow style media cabinet with shelves and doors for optimum usage.
Bedroom decoration
Decorate your bedroom minimal and tidy. It should seem restful and calming.
Mattress
Invest in a good, comfortable mattress. It is the most important thing in the entire bedroom.
Closet
Keeping your closet organized is essential to save your bedroom from clutter. Consider including a hanging shoe organizer, a lot of hooks and hangers, boxes, and mini bins. Arrange all your clothes and footwear according to your need. Everything should be easily reachable.
A properly organized closet will save you a lot of time and energy!