The sudden onset of the pandemic has left the world economy reeling in a downward spiral from which it will take years to recover. To get its partners out of this disruptive phase, Biznext is providing new services to its partners day by day enabling them to increase their income. Partners can earn a fixed commission on each transaction. Here are some ways in which Biznext is empowering its partners.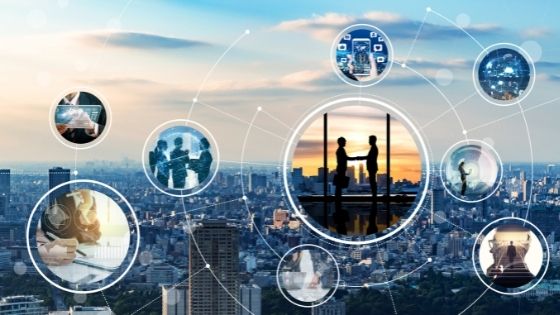 1. Banking services
A) AEPS, Aadhaar Pay & Micro ATM Machine
During the pandemic, the ATMs were either closed or had no money but Biznext distributors and retailers were still able to offer services like cash withdrawal, balance enquiry, mini statement to their customers with the help Micro ATM swipe machine and AEPS machines. Since the Mini ATM is a small portable device, it was possible for the retailer to offer door to door service to the customers enabling last mile banking !
B) Opening Savings Account &Domestic Money Transfer (DMT)
During the pandemic when people avoided visiting crowded areas like banks, Biznext money transfer distributors were able to help the customers by offering the services from his shop which was comparatively quick. Services like New Account creation, Fund Transfer.
A money transfer business is easy to start and gives a boost to your income. The commission is received on a real-time basis in your account.
C) EMI & Cash Collection Service and Cash Deposit
Become cash or EMI collection center of your locality and get commission on collecting cash or EMI installment for various NBFCs and institutions. Any customer can come and deposit cash in their account at the Biznext partner center.
2. Utility Services
Biznext offers different utility services like bill payments, mobile recharge, DTH recharge, PAN Card creation through the click of a single button. The retailer can take the multi recharge distributorship from Biznext and pay customer bills and earn commission on every transaction.
3. Insurance Services
Biznext is also providing customers with insurance services to protect them in this pandemic time:
A) Vector or Health Insurance against 7 deadly diseases
B) Motor or Vehicle Insurance against accidents
C) Savings Khata Insurance – Life Insurance along with Savings
D) LIC Premium Payment at Biznext centers
During the time of the pandemic, Biznext has not just helped the retailer but also helped the customers around them. The retailers were able to earn attractive commissions by offering various services. The Biznext partner was earning sitting at home as well by offering services to the neighbourhood.
Every commission is transferred instantly to Biznext partners. Apart from earning a huge income, the retailer earned a lot of good wishes from his local community by fulfilling their various banking and day to day needs during the pandemic. The retailers who have joined Biznext are able to earn around Rs.50,000 monthly. The distributors earn by increasing their network, upto Rs. 1 lakh or more per month. This helps in the growth of the retailers as well as rural areas.