Local SEO is the most important type of Search Engine Optimization for start-ups because it's where all your customers are. It is a great way to attract new customers and build a strong online presence.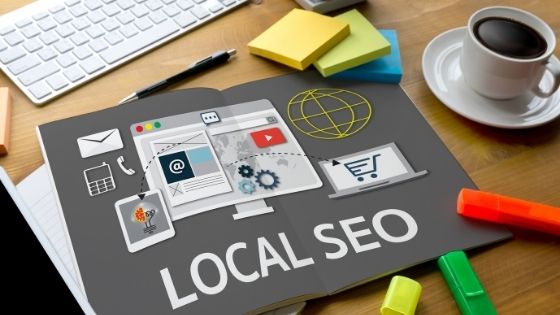 To put it simply, local SEO is a unique form of SEO as it works with your physical store location data to help promote your business on search engines, which may have a considerable impact on your website's organic ranking.
In this article, we will discuss why local SEO is essential for start-ups and how it can be used to improve your business's online visibility and conversions.
1. Reach potential local customers
Local SEO can be considered one of the best things that have ever happened to start-ups. It provides you with incredible opportunities to reach out to your local target audience and potential customers.
As an entrepreneur, you need to know that reaching out to your customers at their doorstep makes business sense. Not targeting local customers means losing out on huge chunks of profit.
As per stats, 46% of Google searches include queries for local businesses or information. Clearly, you are missing out on a lot if you are a start-up and don't have a local SEO strategy.
Local SEO works to weed out searches that probably won't ever convert or contact you. As a result, you get more qualified search traffic.
Search engines look to offer relevant local results based on nearness and intent. A user who is 70 miles away from you most likely won't see your start-up company pop up in search, but one who's just four to five miles away will see it.
2. Get your business website found on Google
Local SEO is a way to get your website found on Google, Bing, and other search engines when potential customers are looking for a business nearby. It's meant to help local enterprises to gain traffic from local customers who are searching for them in their area.
It's also a known fact that many customers implement Google Maps to search local businesses. You can easily set up local business listings for free with Google My Business. Luckily, local SEO is not only effective but a more cost-efficient option.
A case study of Levy & Co, a men's barbershop located in North West London, revealed that Google My Business helped to introduce the new barbershop to the neighborhood.
Owing to the pandemic, July 2020 saw increased mobile traffic by more than 400% compared to July 2019. This resulted in Levy & Co seeing a 70% increase in bookings. All the qualified traffic came from her website.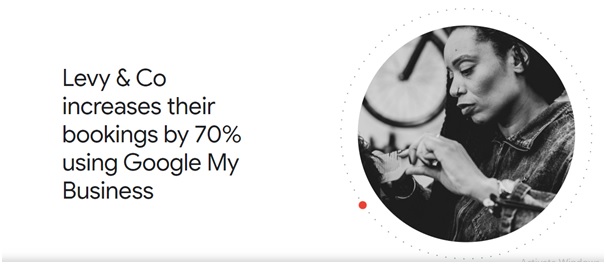 Fortunately, it is very simple to set up your Google My Business profile. Just sign in to Google My Business, add your business, enter your location, fill in your business info, and start managing your listing right away.
3. Improve the mobile experience
Local SEO is important to your business presence in any community you serve. Although Local SEO marketing can be very successful, it takes effort to achieve success.
The mobile search has created a new opportunity for SMBs to highlight local listings and better engage with consumers both online and in-person. Mobile devices are creating smaller interactions that are providing more detailed information than the traditional desktop search engine queries.
As per Forrester, mobile devices will influence $1.4 trillion in offline sales by 2021. Using mobile is convenient, and hence mobile users are more likely to do local searches, which are likely to end up in an offline purchase. What's more, 78% of local-mobile searches result in offline purchases.
Search engines also gather more info about their users' locations and search histories to provide relevant local-specific results.
And it's apparent that today, no business can succeed without a mobile strategy in place.
4. Increase conversions
With local SEO, start-ups can reach a broader audience by increasing their visibility in search engines which, in turn, can result in more conversions.
If you look at the statistics, about 28% of all local searches end up in purchases. So the key to boosting conversion rates for start-ups is local SEO, as it brings relevant traffic.
In a case study, a new café located in New York City implemented local SEO, designed an SEO optimized and mobile responsive website, listed their local business on YELP, Google Maps, and BingPlaces, and used social media for engagement to drive more in-store traffic to the café particularly on weekends.
The results:
Increase in sales by 53% in the initial month.
1,120 unique daily visitors to their site.
33,550 impressions on social media platforms.
1,000 Instagram followers in a month.
150 new Facebook followers in one month.
The study also revealed that 70% of traffic was mobile traffic.
The beauty of running a start-up is that you're small and agile. That's why you need to implement the best local SEO campaign that will pay off in more conversions.
5. Build better brand awareness
If you are thinking about starting a business in your local community, local SEO is critical. It positions you at the top in search engine results when people are searching for local services or products that you provide.
And when people in your community find your business on Google, you end up building stronger brand awareness in your niche. Business growth in the local area is key to your success in today's economy, as is apparent from many statistics stated in previous points.
The more often your local audience finds your business online, the more chances of them clicking through to your site or contacting you for their needs.
Wrapping up
Local SEO has a special place for start-ups and small businesses.
The reason behind that is that local businesses drive the bulk of the traffic on search engines like google. So if you want to drive a lot of traffic and convert that into leads, then the best strategy is to start local SEO for your startup.
All in all, local businesses, especially start-ups, should integrate local SEO into their marketing strategy. Local search is not just crucial because consumers are highly likely to buy from physical stores instead of online stores, it will also help in terms of ranking local websites and improve the visibility of startups.