For decades, kurtis have been a wardrobe essential for every woman. Comfort, style, and elegance come together in this adaptable garment, making them the go-to choice for semi-formal and casual occasions. Fusion styling has taken the fashion world by storm, introducing innovative and creative ideas to enhance the appeal of kurti, while traditional kurti for women exudes charm with their intricate embroidery and timeless silhouettes. We will explore some fusion styling ideas for kurtis in this article, which give this timeless garment a contemporary spin.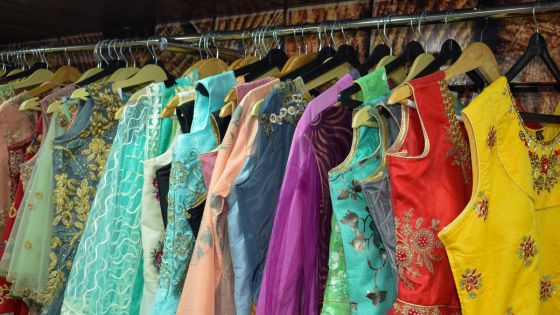 Putting on Jeans:
Pairing your kurti with jeans is one of the simplest ways to give it a modern look. For a casual yet sophisticated look, choose a long, flowy vibrant colored kurti and pair it with slim-fit jeans. To create a trendy fusion ensemble, you can experiment with various kurti cuts and styles, such as asymmetrical or high-low hemlines. Complete the look with statement accessories and sneakers or heels, depending on the occasion.
Jackets as a way to layer:
A straightforward kurti for women can be transformed into a chic ensemble by layering. Layer a trendy jacket over a kurti with short sleeves or no sleeves. You can wear a longline ethnic jacket for a more traditional look or a denim jacket for a more casual look. Make a fashion statement by experimenting with various textures, patterns, and colors to create a striking contrast.
Kurti with Belt:
A simple way to define your waistline and create a silhouette that looks good on you is to wear a belt with your kurti. This concept of fusion styling looks great on both long and short kurtis. To give your outfit a unique twist, choose a slim belt in a color that stands out. You can wear a kurti for both formal and informal occasions with this straightforward accessory, which can instantly elevate it.
Patterns and Prints from Fusion:
Another way to inject modernity into traditional clothing is to incorporate fusion prints and patterns into your kurtis. Try geometric prints, abstract designs, or even motifs that combine past and present elements. Combine silk, cotton, or chiffon fabrics to create distinctive textures and visual interest. Such kurti for women are ideal for events where you want to stand out in a big way.
Style Tips for Culottes or Palazzos:
You can substitute palazzos or culottes for conventional leggings or churidars to achieve a fusion appearance. Wear palazzos with wide legs and a straight-cut kurti for an elegant and fluid ensemble. Wear a cropped pair of culottes with a short kurti for a casual look. This fusion styling concept is stylish and extremely comfortable, making it ideal for wearing for extended periods.
Fusion of the Indo-West:
Make a one-of-a-kind indo-western fusion outfit by combining Western and Indian elements. Wear a kurti with a maxi or flared midi skirt for a bohemian appearance. Wearing a kurti as a dress and accessorizing it with a belt or scarf is another way to try different draping techniques. You can create a trendy and culturally diverse ensemble using this fusion styling concept. At the same time, it lets you show off your creativity.
In conclusion, fusion styling concepts have given the conventional kurti for women new life. You can create a variety of fusion outfits that reflect your style and are appropriate for multiple occasions by experimenting with various combinations, accessories, and layering techniques. Therefore, take the twist in stride, let your imagination run wild, and transform your kurtis stylish that strike the right balance between tradition and modernity.