A commercial loan can help your struggling business to get back on track. But when you apply for a short-term commercial loan, you must not make any mistakes. If you want, experienced and expert commercial finance lenders can help you choose the right short-term loan at the right time.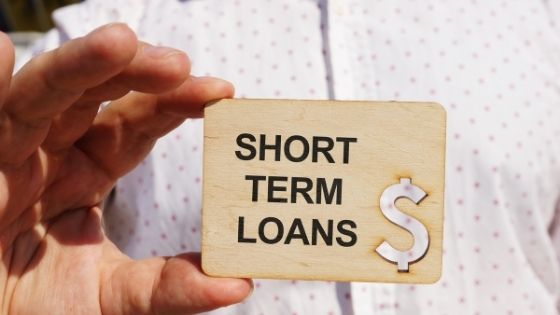 You Don't Have Updated Financial Records
The general mistake that most small business owners make when looking for a loan from any financial institution is that they do not invest much time working on their financials. Remember that all the banks ask for this information to decide how stable your business is before they risk the money in it.
In case you want to increase your business with a loan, any financial institution would wish to know in case your business in which they are planning to fund can repay the loan or might sustain itself soon. Hence, it gets important that any financial information related to your business should be clear and concrete.
Faking the Information
Since financial institutions need every bit of financial information, many small business owners cook figures to please them. It will help if you do not forget that a bank or financial institution can still verify the information on the application you would fill.
It leads to loan denials in case the verification process shows dissimilar figures from what you submitted. It is the best policy, to be honest with the information you give in the loan application form.
Lack of Clarity on Use of Funds
Any lending institution would have a keen eye on how you intend to use the funds to boost your business's productivity. Unfortunately, the commonest thing is that small business owners do not possess a clear, well-described idea on how they would spend the money they are requesting.
If you do such a thing, it will lead to loan denials by most lenders. It is because commercial finance lenders want to lend you money so that you can enhance the revenues of the business, and you are in a position to repay the loan with interest.
You must ensure that you have proper clarity about how you would use the short-time commercial loan. Remember:
Lenders want you to spend money on the right things that will boost the current position of your business
The lender wishes to see the requirements of your business and assess if the money you would borrow is sufficient to fulfill those needs.
You must show the lenders that if you get the loan, you will use it to improve your venture's performance and make a positive impact.
Make all your points sound and mention the benefits you will receive if you get the finances.
The point is, you should be brief and to the point when you elaborate on your needs and how short-term commercial loans will help you start your idea or increase your business. Moreover, if you wonder why short-term loans, then do not forget that opposing the long term loans, short term loans offer manifold benefits for your business.
Hurry up and talk to the right commercial finance lenders for your short-term loans and ensure that you don't make a mistake.