You're ready to open the beauty salon of your dreams. This is an incredible business venture that you should prepare for. A large part of owning a business is the technical aspect, but that doesn't mean you should ignore the power of a beautiful salon environment.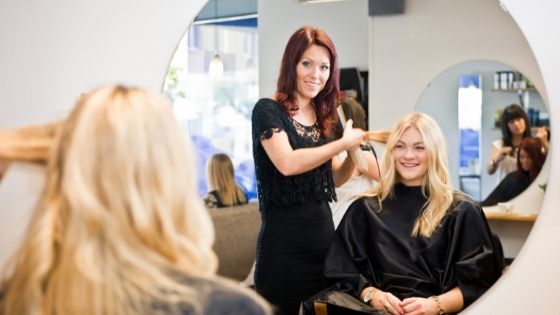 A successful salon is one that has the best equipment on the market, exceptional customer service with incentives such as free gift box giveaways every few months, as well as tasteful and comfortable decor. With this being said, you might be wondering how you can create a stunning salon business that brings you great success. Here are a few tips that will help you achieve an outstanding spa business.
Choose high-quality salon equipment
Hands down, one of the most powerful elements in opening a successful spa is purchasing salon-quality equipment. Check out Keller International for salon chairs that are comfortable, spacious, and long-lasting. These chairs will make the perfect addition to your salon because of the vast variety of styles and design options. After all, customers head to the salon to kick back, relax, and enjoy a fresh haircut.
For all of these reasons, you want to make sure that you're choosing equipment, like salon chairs, that prioritize luxury. Some are outfitted with adjustable headrests, hydraulic pumps, and a footrest to create the ultimate customer experience at your salon. Plus, you don't have to compromise on design with all of Keller's options. Luckily, there are tons of other salon furnishings and innovative next-level barber equipment that will elevate your salon.
Think about interior design
Let's face it, to open up a successful salon you need to make a space that is both functional and design-friendly. While customers are coming in to relax, they're also making appointments for their desired services. It's your job to mesh the desired functions that your salon will need like salon chairs, hair washing bowls, and shelves for products with great design in mind.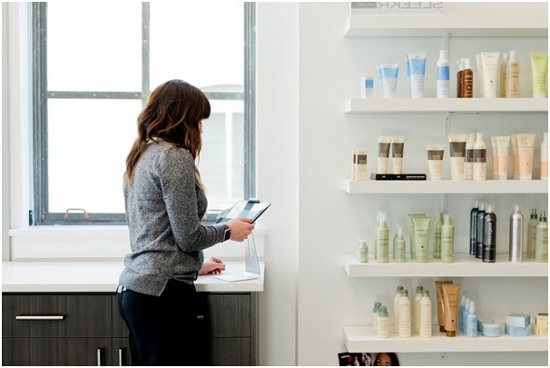 For example, you'll want unique designs with a commitment to showing off your new products with open-shelving so your hair care products or facial care items are proudly on display for customers. Maybe you'll want to choose specific colors for your salon that add a relaxing vibe. While all of this is vital, your placement for these items like salon furnishings and products must remain sensible too.
So, a great idea is to keep your products by checkout so guests can add items as they pay, or you can place a couch in a waiting area for customers with guests. When your salon brand focuses on your customer's lived-in experience of comfort and leisure, you're sure to produce a salon business that is practical for every client who enters.
Decorate your salon mindfully
There are plenty of reasons why you need to consider the decorations in your salon. Some items work to add luxury, class, and comfort to a building, while others can feel cold or unlively. Go for the warm, welcoming, and enticing touches for your salon like succulent plants that are easy to care for. These particular succulent gifts are a simple way to lift people's spirits the moment that they walk into your salon. Not to mention, companies like Lively Root offer succulent delivery so all you have to do is order your succulent plants or any other indoor plants online, and then you can expect them at your door soon after.
Indoor plants like succulents, air plants, terrarium gifts, and other live plants work as decorations for practically any place in your salon. Additionally, you should know that live succulents are a great way to add relaxation and style to any location. In fact, in the last year, plants have become great gifts because of their ability to create a comforting atmosphere and reduce stress levels.
As another bonus, plants can help improve the indoor air quality of your business too! By opting for these beautiful, fresh plants you're promoting a salon business that looks appealing and makes your customers feel less stressed the moment they walk through your doors.