The Advantages of Private Education
School is designed to provide children with an educational foundation that they'll use throughout their lives. Many parents are opting to have their children educated at private institutions. There is a wide range of options available, including alternative schooling, boarding schools, and private preschools. Parents can seek out a school that is in line with what their child needs such as The King's College. Below, you can learn more about why so many parents have found that private education is worth the cost.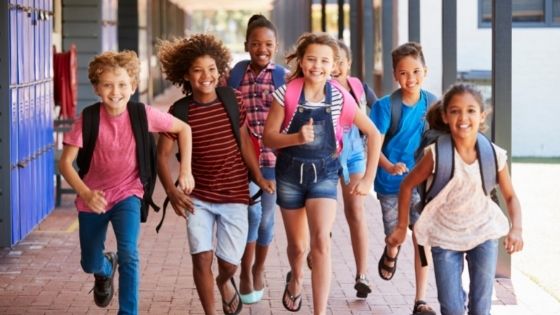 Parents Are More Involved
At private schools, it's essential for there to be regular communication between the administrators and parents. Parental involvement isn't something that's overlooked; it's prioritized. There are regular meetings between parents and teachers, as well as a wide array of social events, including breakfasts and camping weekends. Fundraising is handled by parental committees. Parents are always a part of their child's education. Not only can this lead to better outcomes for the child, but it can help children and parents to build strong relationships.
Top Teachers
According to one report, 91% of surveyed parents stated that they primarily chose the private school because of teacher dedication. Private schools can be discerning about who they hire, selecting experienced, highly qualified candidates with advanced degrees. Furthermore, schools seek out hires that have a true passion for teaching. Private schools tend to have close communities, and it's common for students to see their teachers as role models. Since class sizes are much smaller, it's easier for students to get individualized teaching from their instructors.
Safety
Many private schools are known for their strict rules regarding respect and discipline. Since the student to staff ratios tend to be below, staff can watch students closely and avoid issues on school grounds. Because private schools are all about community, harmful and dangerous behaviors are discouraged. When asked if their school was safe, children in private education agreed strongly. Feeling safe can dramatically improve a child's experience at school, allowing them to accomplish more. The discipline taught at private schools also prepares children for post-secondary education.
Excellent Resources
Private schools provide students with the resources they need to thrive inside and outside the classroom. Students will always have access to current, high-quality resources, and children are also free to hone talents and explore interests through extracurricular programs.
Extracurriculars
Even though private schools prioritize academic education, these institutions also strive for students to be well-rounded. Not only are there many extracurriculars offered, including sports, arts, and various clubs, but students are strongly encouraged to participate in these activities. There are many benefits to engaging in extracurriculars. They can help students build new skills and make friends, while also giving them a break from their studies.
Private Education Can Deliver Better Outcomes
The goal of education is to ensure that a child is prepared to become a successful adult that will make positive contributions to the society they live in. Parents want to see children achieve this, and also want them to find financial success. Evidence suggests that private education can lead to a better outcome for students.