PDF or Portable Document Format is the most accessible format for file-sharing, viewing, and printing. However, editing must sound complicated to beginners because it is in a read-only layout. But luckily, there are many tools online for customizing PDFs. Without further ado, here is why PDFBear is the best online PDF editor right now.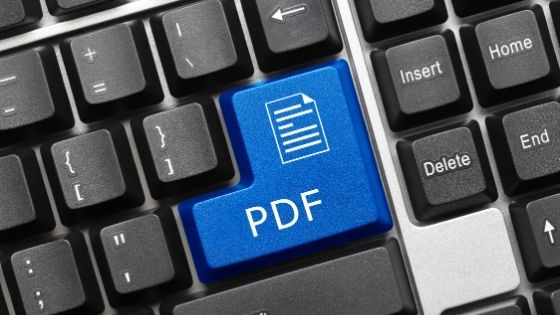 How to Add Page Numbers to PDF Documents Using PDFBear?
As everybody knows, editing a PDF document is difficult. So, adding pages to each of its slides might sound quite challenging for some. But with PDFBear, everything became efficient and straightforward. Here is how to add page to PDF documents.
Step 1. Make sure that your computer or Android device is connected to a stable internet connection. Then, browse the internet and search for 'PDFBear.' You need to click the first link from the results to access the platform's official website. After that, lock for the button with 'Number Pages' text inside. It should be at the bottom part of the selection, then click on it once you find it.
Step 2. Upload the PDF document you would like to customize by dragging it from your computer's folder and dropping it to the site's uploading box. If you are accessing PDFBear through your smartphone or tablet, you can click the 'Select a File' button and choose your desired file.
Step 3. After uploading, the next step is to select the position where you want the page numbers to appear. It could be top-left, top-right, bottom-left, bottom-right corners, or upper-center and lower-center positions. Then click the 'Number Pages' button to start the process.
Step 4. Once the process completes, you can download the modified PDF document by clicking the generated link or the 'Download' button. You can even send it through Google Drive or email.
Things will get better after you have successfully added page numbers to your PDF. The information will be sequentially sorted out, so finding specific data from the document will become so much easier. It is also a big help for readers, as they can now keep track of wherever they left off.
The Advantages of Using PDFBear's 'Number Pages' Tool
It is quite challenging to find an efficient tool for PDFs that offers all-in-one services. But with the help of PDFBear, you can do whatever you want with your documents. This platform even has satisfying features. Below are the advantages of using PDFBear for adding page numbers to a PDF file.
Security and Compatibility
PDFBear has always been well-known for its high-end security and universal compatibility. This platform offers the best encryption features that respect the privacy of your shared data. Plus, its system will autodelete your uploaded files after an hour. PDFBear is also compatible with any Android device and supports computers with Mac, Linux, and Windows OS.
Speedy Services and High-Quality Results
In terms of speedy services, PDFBear is the best on the internet right now. If you have a stable internet connection, the whole uploading, modifying, and downloading process will only take less than five minutes. Despite having fast processes, PDFBear does not compromise your PDF's quality. It assures you that the result will be at its highest resolution.
Easy-To-Use Interface and Cloud-Based Services
IF you are already satisfied with how excellent PDFBear is from the first two advantages on the list, this one will blow your mind. This platform has the most straightforward interface among all other PDF customizers on the internet. All of its tools are user-friendly that even beginners will have a hassle-free experience.
If you are sick of installing various software individually for customizing your PDF documents, then PDFBear is the best you got. It offers all-in-one tools for editing PDFs for free. Plus, you do not need to install an app as this platform is accessed through a website. It means that all of PDFBear's services are done in its cloud servers.
Takeaway
This guide will help you know how easy PDFBear works and its advantages, making you understand why this platform is the most efficient PDF tool online. If you want to have a hassle-free experience when adding page numbers to PDFs, consider using PDFBear.