Most of us become more productive when our workspaces are nice and orderly. Your digital workspace is not anything different. You may be surprised to find how great it is to work with all your files and documents in their rightful place. In our hurry, we sometimes just put files everywhere. In turn, it makes it hard for us to search for the documents we are looking for. As our work becomes more and more demanding, we must adjust and make our work more efficient. If you are worrying about your messy digital space, this article is for you. Here are some tips for organizing your digital space.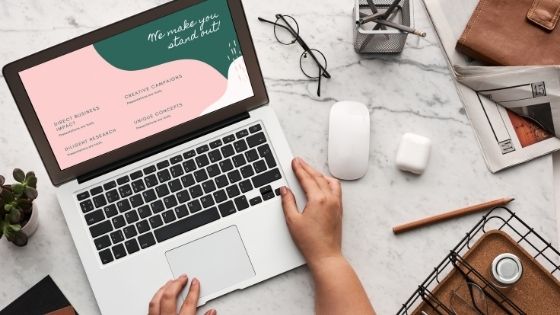 1. Sort your PDF files
Most of our go-to file format is a PDF file. PDF files can be one of the most universal and convenient file formats of all. You can easily access your documents with a PDF file. It also makes sure that the content of your document stays the same because editing them is not easy. However, there are badly saved PDF files that will make all organized people go mad. If you are currently working on a messed-up PDF file, you will find it easier to work if you sort it out first. Merge PDF files if there are files you want to study with a single tab. You can also split PDF files or edit more changes with PDFBear.
2. Have a single place for all documents
As we create and download different files, some of us tend to save them in random folders. We sometimes save them elsewhere! This is the reason why once we search the file that we are looking for, it gets harder to find them. Organize your files by having just a single folder where to save all your documents. This "root" folder will make it easier for you to locate your files. You can easily archive your files, too!
3. Have subfolders
Now, you may think that it can still be confusing and messy to have one location for all files. The key here is to have as many subfolders as you can and save them based on category. From your subfolders, you can nest other subfolders that fall under the said category. This way, your files will be more organized and particularized based on their right categories. If you are looking for a file, you can go through them from the broadest, down to the narrowest.
4. Apply specific file names
Instead of just dashing your keyboard, it is still better to put in the effort to be specific when typing your documents' file names. It will make it easier for you, in the long run, to search for your files. If you can, you can also include dates. You know you have put an efficient filename if you immediately know what it is about upon just looking at the filename. A good file name will no longer make you open the file and check it out. If you share the file via online sharing platforms, you better put more specific file names. This is because your recipients would not be able to see your file's folder information.
5. Save away
Even if you think that it is just a draft, it is still better to save as you go. Saving every file, even the drafts, will help you archive your files in case the final file is lost. You don't want to end up looking for data that you were not able to save in the first place, right?
Avoid putting files on the desktop.
The goal is to keep your desktop clean. It can get pretty tempting to store files on the desktop because it is just a click away. However, once you keep saving files on the desktop, your desktop will also end up messy. More than this, your computer can become slower. Make sure to put your files in your root folder and just put them at the topmost option for easier viewing.
Choose safe sites and platforms
Here are some of the tips that can help you organize your digital files. Now that you know how to organize your files, you must also be cautious about the sites and applications you entrust your files with. Make sure that it is a secured site or app that will take care of your privacy, like PDFBear.