The liability of having a home loan seems overpowering for any borrower, so it must be cleared as quickly as possible. In fact, when the interest rates remain low, a home loan is undeniably an attractive option to choose. However, while facing the burden of paying EMI, you can consider prepaying your loan. You can even take the help of a home loan prepayment calculator to check the positive impact of prepaying home loans.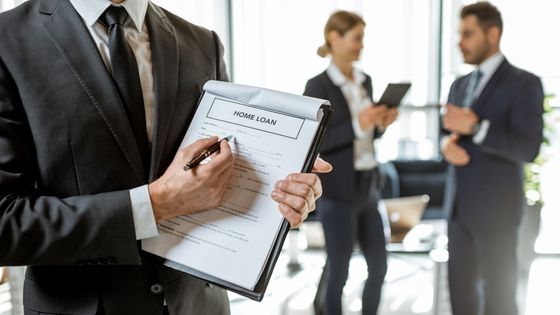 However, the decision to prepay a home loan should be taken only after considering its pros and cons.
What Are the Merits and Demerits of Home Loan Prepayment?
Following are the advantages and disadvantages of home loan prepayment:
Advantages
● Reduce repayment defaults
There is no telling when you face a financial crisis and fail to repay your home loan. However, you can avoid repayment defaults by paying a portion of the loan early. According to experts, while opting for a home loan, the borrower must clear some dues early to avoid discrepancy in the future. In addition, the financial burden will increase with time. Hence, it is ideal to clear your home loan early via prepayment.
● Shortens repayment tenure
When you prepay a portion of the home loan while maintaining the EMI, the tenure gets diminished. With the shrinking of loan tenure, you will get various additional benefits such as reduced interest outgo, maintaining a healthy credit score, and so on. You can even take the help of a home loan prepayment calculator to figure out the amount of interest you save and how it affects your home loan EMI.
● Reduces EMI
When you are prepaying your home loan, it will automatically lessen the burden of monthly EMIs. As a result, it will enable you to clear a large sum yet to be paid. Furthermore, part prepayment will make it easier for you to adjust the EMIs according to your financial status.
If you have an increase in your salary, you can clear the repayment process quickly. Obtaining the help of a home loan prepayment calculator can be advantageous for calculating the EMIs.
Disadvantages
● Penalties on prepayment
Lending institutions earn profit through interest. So, if the loan has a fixed or reduced interest rate, your lender will also suffer a loss when you prepay. Therefore, lenders usually charge penalties if you prepay your loan.
● Reduction in savings
If you have low savings in addition to a huge loan burden on your head, going for prepayment may put a substantial pressure on your finances. Hence, it is prudent to retain your savings to use them during emergencies in such cases.
● Losing tax benefits
During home loan repayment, suppose you are paying Rs. 1 lakh every month for ten years. While doing so, you can get tax benefits. Now, if you suddenly pay five years' money in a full settlement, you will be unable to get the tax benefit for the remaining five years.
● Not very profitable
In some cases, if you get a sudden salary boost, it is better to pay a large amount at one go to reduce your loan burden besides lessening the tenure. However, you may lose out on the opportunity to invest the additional amount for better financial returns.
What Is Home Loan Prepayment Calculator?
A home loan prepayment calculator is an online instrument that allows you to check whether you are in a position to go for a prepayment option. These online calculators determine the following four factors mentioned below:
The percentage or amount of EMI saved
Remaining EMI amount
Revised EMI amount
Revised loan tenure
How to Use a Home Loan Prepayment Calculator?
There lies a chance of error if you calculate home loan prepayment amount manually. However, it is easy and error-free when you use an online calculator. The steps to use a home loan prepayment calculator are as follows:
Step 1: Enter the outstanding home loan principal
Step 2: Enter the interest rate
Step 3: Put in the outstanding repayment tenor
Step 4: Select the part-prepayment amount
After entering these details, the calculator will quickly display the results. Additionally, you can change the figures to adjust the loan amount and tenure according to your repaying capability.
Home loan prepayment is the capacity to repay a home loan before maturity. If you have sufficient money, you can repay a portion of that home loan. However, before opting for prepayment, make sure you use a home loan prepayment calculator and read its guidelines carefully.