With its dreamy hues, sweet scent, and profuse flowering, "The Madonna" of flowering shrubs well deserves its lovely name. Hydrangeas have long graced weddings, festive events, and bouquets both for lovers and dear friends. Today, we take a moment to honor the history and symbolism of this delightful flower. So read on to learn some fabulous facts, and visit floraln5.com to find out more about how to order flowers in Glendale.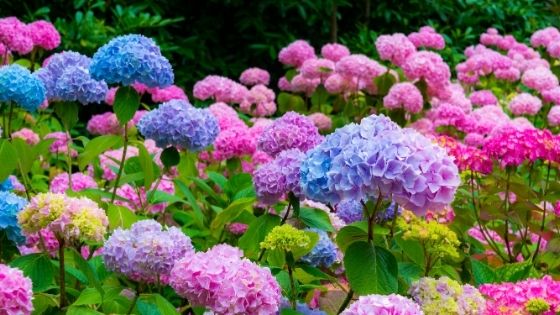 Hydrangeas are an ancient treasure of the floral world. Fossils of hydrangeas dating back to 40 to 65 million years ago have been found in the western U.S. and Canada. It was in Japan, however, that hydrangeas were first cultivated, and they remain a fond favorite in Japanese culture. Buddhists traditionally use the leaves of the hydrangea to brew a sweet tea used in a cleansing ritual. Native Americans treated pain relief with the bark. Needless to say, the hydrangea has enjoyed enduring popularity all around the world.
These gorgeous flowers appear in a range of shades including blush pink, baby blue, red, white, purple, and green. Each holds its own special meaning.
Blue hydrangeas symbolize apology, gratitude, and understanding as well as unity. One Japanese legend tells of an emperor who gifted blue hydrangeas to the family of a woman he loved in contrition for having neglected her. That's a truly romantic gesture we can get behind!
White hydrangeas have a more complicated past. In Victorian England, they meant arrogance and vanity in the language of flowers. But today, they are more appreciated for the innocence of their color, which most read as representing purity and grace.
Pink hydrangeas signify romance, sincerity, and true love. They are commonly gifted on the fourth wedding anniversary. Their sentimental factor is upped by the fact that the shape and color of the flowers resemble tiny hearts. Pink hydrangeas are especially beloved in France and are also riding a surge of increasing popularity in Asia.
Purple hydrangeas represent abundance, elegance, and wealth. They can also indicate a desire to deeply understand someone. Either way, they will most certainly be appreciated and adored.