Florida has been a hot market since the start of 2020. The Sunshine State has been in high demand as the prices keep rising. Recent data shows that the typical Florida home is valued at $264,149, up 7.1% yearly.
As the prices are high, demand for fast cash sales has grown in Florida. Sellers are in a rush to get the best out of their sales within just two weeks. For a fact, low mortgages, no chains, and less-zero traditional transaction procedures have brought people's interest in selling their houses for fast cash.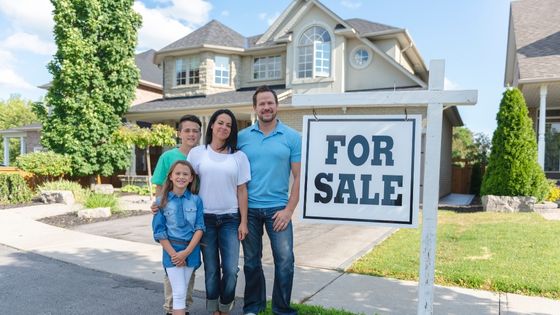 Selling a house for fast cash is a legit way to sell your property and take the value of your house in hand. It is the best way for home sellers eager to market their house or are in dire need of cash. Of course, you might wonder how to sell a house in Florida for fast cash. Let us guide you through the steps required to sell a house fast in Florida.
How to sell a house in Florida Fast?
Selling a house for cash in Florida for money doesn't follow any traditional real estate transaction. You get the cash for your home deals a few days after you accept the cash quote presented by the company you chose to work with. Usually, not every real estate company buys houses for cash.
Some notable businesses have built their name in this specific sector. Cash buying companies typically offer 70-80% of Fair Market Value (FMV); however, they differ from platform to platform. Home cash buying companies can be found online and are divided into multiple categories. This guide has been created on our in-depth research. Let's check them out.
Types of Cash Home Buyers
Two types of home buyers who buy a home with cash are Traditional "We Buy Houses for Cash" Companies and iBuyers.
iBuyers: iBuyers are businesses that buy houses for cash, with a quick closing, and flip after the sales get done. IBuyer makes it simpler for sellers to conduct deals without fuss and receive some money immediately. They typically offer 70% to 100% of the property's fair market value and demand high service fees. You can check iBuyer reviews to know more about them.
Traditional "We Buy Houses for Cash" Companies: Unlike iBuyer, as the name suggests, Traditional "We Buy Houses for Cash" Companies are home buying platforms that operate on a traditional approach. The remarkable aspect of these business models is that they buy distressed homes, like homes facing foreclosure, inheritance homes in need of repairs, or couples in the process of divorce, for a fast cash offer.
Here the local cash falling under this category of house buying company will propose a cash deal of around 50 – 70% of your home's fair market value (FMV). If your property falls under any of the conditions mentioned earlier, we recommend you sell your house for fast cash to a company called, We buy houses. Let's discuss "We buy house reviews" and learn in-depth about them.
We buy houses reviews
We Buy houses is one of those companies that hold the potential to solve your concern regarding "How to sell a house in Florida." Meanwhile, We buy houses reviews assure that the company can be an ideal cash buyer for sellers looking to sell their distressed or faulty property for fast cash offers.
What is We buy houses?
We Buy Houses is a company with good customer reviews and satisfactory ratings that buys homes for cash across the United States of America. They have local offices throughout the country for your convenience!
All you need to do is enter the zip code of the house you'd like to sell, and the company professionals will connect you with their home buyer. The company was founded in 1996 and operates in all 50 states and Washington, DC.
They are best known for buying properties at discounted prices from any level of sellers under any condition and locality. They make a cash offer for your application within 24-48 hours.
While the closing times are between 7 to 14 days, the company has achieved the best customer rating of 4/5 on credible websites. We buy houses, charge zero service fees, and work without the interference of any realtors' commission.
Is WeBuyHouses.com Credible?
WeBuyHouses.com is a trusted real estate business operating in more than 200 markets nationwide. They are indeed the most well-known brands in the real estate sector. WeBuyHouses.com has to tie up with local house cash and connect them to you. They are not a franchise and work on a marketing program for real estate investors.
How to sell on We Buy Houses?
You can start by filling out a sales application form on the company website and adding basic information about your property. Make sure to include the zip code, the projected selling price, the type of property (single family, multifamily, etc.), your representative (if any), and reason for selling the house for cash.
Once you apply, the company professional will schedule a visit to your house to gather additional information, conduct a thorough inspection, and cross-check the details mentioned in the application.
Once the inspection is validated, the business will next provide you with a cash estimate that includes all anticipated repair expenses, with a quote sent within 24 to 48 hours. As the deal proceeds, sellers can coordinate the transaction with the investor.
They charge zero service fee and typically offer 50% to 70% of your house's Fair Market Value (FMV). The company provides flexible deadlines of up to 60 days. Besides, the Offer terms are inflexible, and some franchisee offices may use aggressive tactics to complete cash-home deals.
Final Words
For sellers Selling their house as-is to a cash-buying company can solve many issues for you while you get a cash offer for your property. This method clears your concern about "how to sell a house in Florida." Whereas selling a house to the We buy houses company requires zero maintenance. Also, zero fees or obligations of any kind are included.