In the world of fishing, there is a wide range of boats to choose from. Experienced anglers and boating enthusiasts are more inclined to use and recommend tried and tested brands. Among those include Skeeter bass boats. This manufacturer's fishing vessels are widely known for their exceptional quality and structure, making them a favorite among anglers.
For more than 70 years, Skeeter has produced boats using advanced techniques and materials, most of which were utilized in aerospace applications. The construction done on the vessels guarantees a smooth and safe trip for anglers on the water.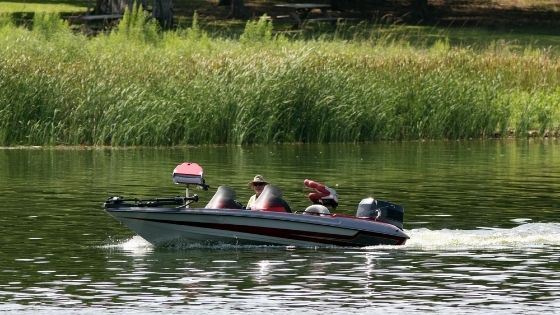 What Are Skeeter Bass Boats?
First of all, it is important to understand what differentiates bass boats from other fishing vessels. There are various fishing boats for sale made specifically for anglers. However, a go-to for freshwater fishing is a bass boat. Its structure is designed to enable good control even when there are strong winds or when the vessel is in shallow waters. Since it uses an outboard motor, there is less sound. As such, the fish won't be scared away.
Among bass boat brands, Skeeter is a very notable name. With their first vessel built in 1948, the company has introduced innovative designs for various marine rides over the years. Their ZX and FXR series are fantastic examples of their ingenuity. These boats don't only incorporate meticulously designed hulls, but they also boast exceptional performance on the water.
What Is Their Current Lineup?
Skeeter bass boats are divided into the FXR and ZX series. Both are noteworthy for their exceptional and innovative designs as well as their optimum performance. These boats are popular among anglers and commonly used for tournaments. They boast maximum storage space, fast speed, and superior comfort.
FXR Series
The FXR series is known for showcasing flagship bass boats. They are stable and provide all the features that anglers need during their trip. The FX20 and FX21 ensure an extremely smooth ride on the water. Both are equipped with the top-of-the-line Minn Kota Ultrex 112, Power Pole Blades, Humminbird Solix series sonar/GPS, and much more. The latest in this series include:
2021 FXR21 Apex and 2021 FXR20 Apex
These models have raised the bar for tournament bass boats. Both the FXR21 Apex and FXR20 Apex feature almost the same specs that the other units do not have. Some of these include a 12" altas hydraulic jack plate, Black Blade Power-Poles®, an exclusive 18" trailer wheels with custom bead guard, a TH marine locker bar, and more.
2021 FXR21 Limited and 2021 FXR20 Limited
These boats are undoubtedly showstoppers. Not only do they look professional, but they also perform exceptionally well. Hours of testing have been done on these models to ensure their superior quality. This effort from the company has allowed them to solidify the reputation of their boats as some of the best in the market.
Similar to their Apex counterparts, both the FXR21 and FXR20 Limited offer the same features. These models have oversized bilge compartments with raised battery shelves. The FXR21 Limited has the signature SkeeterBuilt™ Trailer with FRP fenders and 18″ wheels. On the other hand, the FXR20 Limited has Skeeter Built® FXR Touring Trailer with 18″ Wheels.
2021 FXR21 and 2021 FXR20
These are some of the known classics made by Skeeter. The FXR21 and FXR20 have advanced designs and feature the company's originality. They are equipped with a dry dock ventilation system, a hot foot throttle with slide and pro trim, two bike seats with power pedestals and custom logos, and more. Interested buyers will also get a kick out of the customizable colors.
ZX Series
Skeeter doesn't cut corners when manufacturing top-of-the-line boats, and that is very evident with the ZX series. They are packed with features that other brands do not incorporate in their vehicles. High performance and speed merge into this line of world-class boats. Fishing enthusiasts can get their hands on a tournament-worthy ride at an affordable price with this series.
2021 ZX225
Any angler set on winning a competition would be at an advantage when they have a ZX225 as their ride. This model is equipped with state-of-the-art components that set it apart from other boats. It has a Minn Kota Fortrex trolling motor, a dual axle Tuff Coated SkeeterBuilt® trailer, and Humminbird® Helix electronics. All of these ensure maximum power on the water.
2021 ZX200
This model is a true companion of any fishing enthusiast. The ZX200 boasts amazing features, including the Humminbird® Helix 7 Graphs on the bow and dash, a Minn Kota® 80F Trolling Motor with 45" shaft, and an aluminum torque transfer system. This boat also has a carpet-padded front deck, providing additional comfort and style.
2021 ZX150
The ZX150 encapsulates why this series is a cut above the rest. It showcases the hull performance that makes the ZX series stand out. This model has a redesigned helm, better seats and styling, as well as a new storage layout. Compared to other boats in its class, the ZX150 is truly a winner.
Purchase a High-Quality Skeeter Bass Boat From a Trusted Dealer
Whether you plan on purchasing a brand-new or pre-owned boat, you can never go wrong with Skeeter. With this manufacturer, you can have confidence that you are getting your money's worth. If you are interested in buying your own Skeeter bass boat, get in touch with your local dealer. Be sure to choose one that is reputable and can provide all the information and marine rides you need.