The ketogenic diet has been a constant presence in the world of fitness for years, but it doesn't seem to be losing steam anytime soon. In the right circumstances, for the right needs, a keto diet can be an incredible nutritional tool.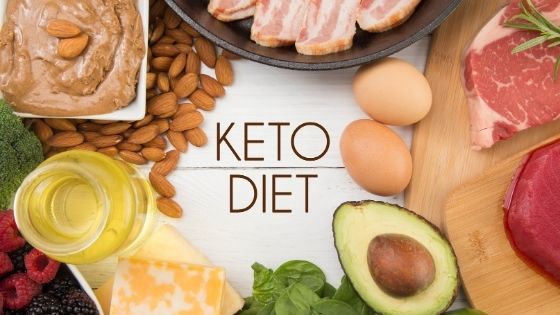 But more and more pet parents are realizing that there's no reason why a ketogenic diet can't be adapted safely to the needs of a dog. This is something you should approach with caution, and there are definitely some considerations you should keep in mind before settling on a ketogenic diet.
Why Keto Works For Dogs
The advantages of the ketogenic diet are pretty cut and dry. Dogs don't have any need for carbohydrates in their diet. The kibble that you'll find on the shelves of your local grocery store is often stuffed with grains like corn, wheat, and barley.
The reason these ingredients are included has nothing to do with the nutritional needs of your best friend and everything to do with the fact that they help improve the shelf life of dry dog food. Grains that are already farmed prodigiously can be used to bulk up a recipe at very little cost.
But the effect on the overall health of your dog can be more worrying than you might think. Kibble and other foods heavy in carbohydrates force a dog's metabolism to work hard. Their body needs to exert itself more strongly to process foods their metabolism isn't designed to handle, and that can put them at higher risk for a variety of different health conditions.
The Best Types of Keto Food
The fundamentals of a ketogenic diet are essentially a simple reflection of what dogs would eat in nature, but preparing balanced meals can be a difficult challenge. Raw food diets are obviously the most natural way to feed a dog, but they require significant preparation. Raw food also tends to be costly and is a less practical choice in terms of storage.
Air-dried and freeze-dried do food both use similar methods to achieve similar results. Both preserve natural foods by exposing them to low heat or cold over a long period of time so as to dehydrate them while maximizing the retention of nutrients.
In the case of freeze-dried dog food, the results are similar to jerky, and they can be prepared to eat by being reheated in hot water. Air-dried food is baked at very low temperatures. It's technically raw, but it can safely be stored at room temperature for 18 months at a time.
There are also some brands of kibble that are ketogenic-friendly. They come with the same disadvantages that you'd traditionally associate with kibble: primarily low nutritional content and a high likelihood of chemicals being included.
Other Important Factors
A keto diet can be a healthy choice for your dog, but there are other factors that can affect the efficacy of your keto formula just as much. Keep an eye out for "anti-nutrients". Ingredients derived from peas and starchy ingredients often slow the absorption rates of nutrients when consumed.
If you really want the best of the best, you'll want to look for a provider who promises all-natural ingredients and goes the extra step to employ human-grade standards. The regulations for feed-grade ingredients make it impossible to reasonably suggest they can provide a truly keto diet for your dog.
Ultimately, just think about what you feel safe feeding your furry friend. The right diet can have them feeling healthier and happier, and it can prevent veterinary visits down the road. Brands like Ketona dog food represent just one in a lively marketplace of keto-friendly options.